The first company I started was called InkenSoul Press. The "inkensoul" brand came from a poem I wrote in Alaska shortly after meeting Peter Jenkins, the man who'd written A Walk Across America. Anyway, the line in the poem referred to letting "my inken soul bleed on the page", and I tied that romantic image of writing to myself and my goal to "write the world". And even though I hated my own handwriting and may have been the worst person in the world for the job, I even got a tattoo my friend Matt had described on that Alaska trip of the Earth with a pen through it on my 27th birthday.
Anyway, my intention for the company was basically to publish my own work, and hopefully, the work of others as well. The company never reached the level of success I was hoping for, however, all these years later, despite not making a big todo about the brand, InkenSoul Press, as the publshing arm of all things Steve McAlphabet, has published ten of my books and four for other people. And the last one was a collaborative piece with three other artists. So I suppose I should celebrate successes where I find them.
My first book was written over the first few years I got out of college. With my degree in Psychology in a nice, shiny frame, I realized that I wasn't as passionate about being a Christian youth minister as I thought I'd be when I started college. But I thought my newfound knowledge of the human mind may contribute to my being an artist.
I followed John Grisham's advice on writing about what you know, so my first novel was about a youth pastor finishing his final year in a North Carolina college to visit his family in Sarasota, Florida for Christmas break. That was a life I knew, but then I added in a bunch of stuff about the main character's younger sister (which I don't have) being put into a coma by an attempted homicide gone wrong due to her connections to people in the criminal underworld. Descent was a fun little romp that served as a front runner in the world of ebooks before anyone was even buying ebooks… and I mean anyone.
A few years later, I decided to write a travelogue. Inspired by The Rucksack Revolution discussed by Jack Kerouac in his book The Dharma Bums, I set out to travel the country visiting various intentional communities and learning a bit more about the world and my place in it. I called the book The Rucksack Letters before I even set out to write it. As I traveled, I sent emails to people before e-newsletters were really a thing, and I often started them "Dear Jack" as an homage to Mr. Kerouac.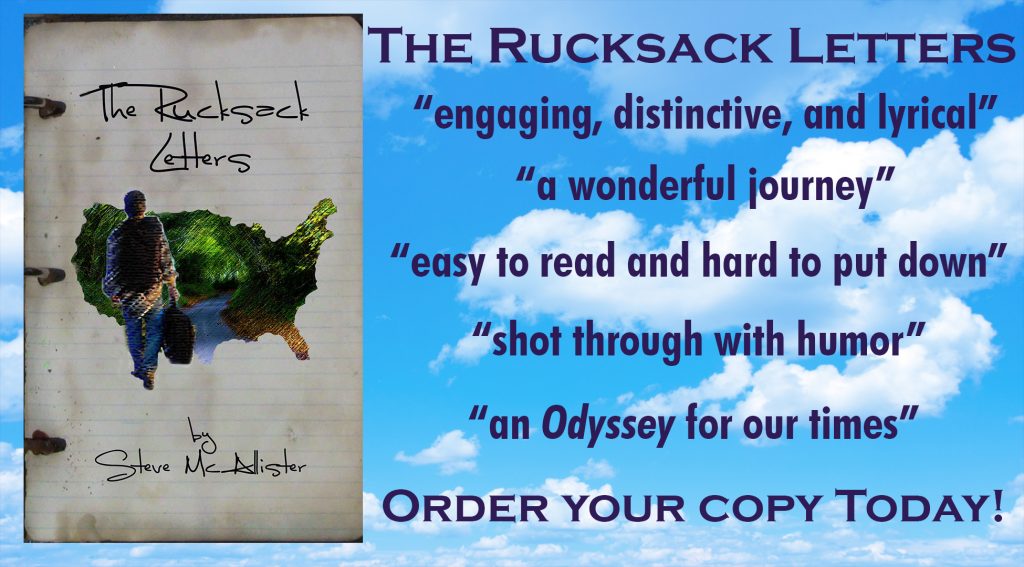 I got around to publishing it around 2006 and released a 10th anniversary edition in 2011. The first version was released around the time my second business was falling apart, and the second version was released shortly before I stopped using money for a year. Obviously, neither were best sellers.
My third book started as a prank… I think. A friend forwarded me a press release about my latest book, The McAllister Code, was being published. I reached out to the person who released the information to inform them that I hadn't written a book about aliens who wanted to turn Sarasota into a marketing mecca, but I thought it was a great idea. The next day, another press release stated that my book had become the all time best seller on Amazon.
I dismissed the notion, but not before writing a random chapter about me having a conversation with an alien while watching the full moon at the beach. Over the next couple of years I began to wonder what sort of wisdom aliens would actually have to impart about marketing in a more balanced sort of economic system. Eventually, I decided to write the book. Even if it was a prank, it was still a good story.
Ultimately, it gave me the opportunity to play with a notion I have called The Unbroken Path. Since leaving traditional Christianity, my spiritual seeking had led me down many avenues, and through all of the traditions that I studied, I noticed that beyond the various stories, there was a unified essence of truth that ran through all of them. So I weaved them all together and used it as an outline for the story.
I was working nights at the hospital at the time, and I wrote the majority of the book on a Palm Pilot between my rounds. I published The McAllister Code shortly before my wife and I got separated, but since I was never a big fan of the title, I've released it as How To Survive An Estralarian Mind Meld with two different covers by different artists.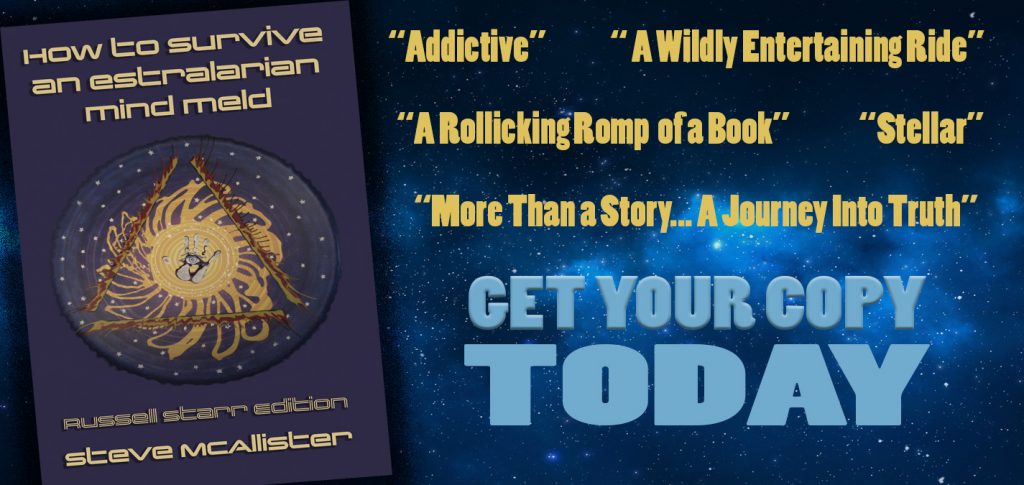 During my year of trying to live without money, I did a lot of research about the origins of money and how it has changed over the last 10,000 years. Also disenfranchised at what the US republic had turned into, the inequality of gender roles over the years, and my continued fascination with the Church of Christianity, my fourth book was called Money, Sex, Power, and Faith: Questioning the Building Blocks of Civilization. I considered it my best work to day, and I even release an audiobook version which, I'm glad to say, people actually listen to from time to time.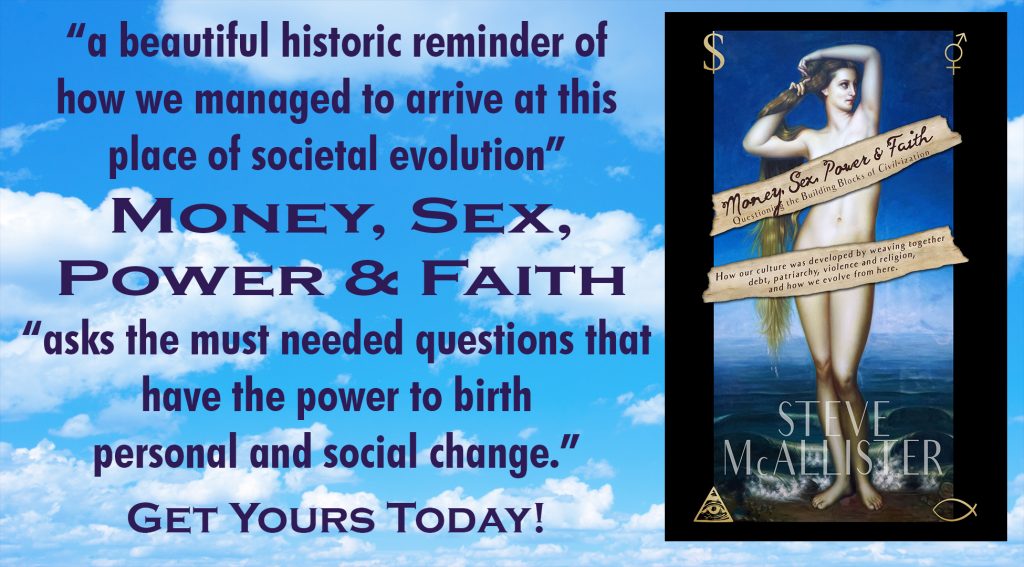 My next two books were supposed to be commissions, but neither of the clients paid me for them so I decided to publish them myself. The first came to be called Mindful Manifestation Meditation, and while I think it offers wonderful guidance on understanding the chakras and the breath, it's not something that I've actually mastered. The next was a travel guide to Paris. Even though I'd never been there, I had a lot of fun researching it, discussing the different personalities and things to see in each of the 21 arrondisements (neighborhoods), and I hope to use Experiencing Paris as my own travel guide one day.
I had a kernel of an idea for an original show where the audience got to pick what songs I'd play from a deck of cards with song titles on them. I was writing witty little introductions for each of the songs and remembered that I was a poet. I performed the show a few times and published the collection as Cowboy Up: The Poetry Of The Cowboy Cabaret.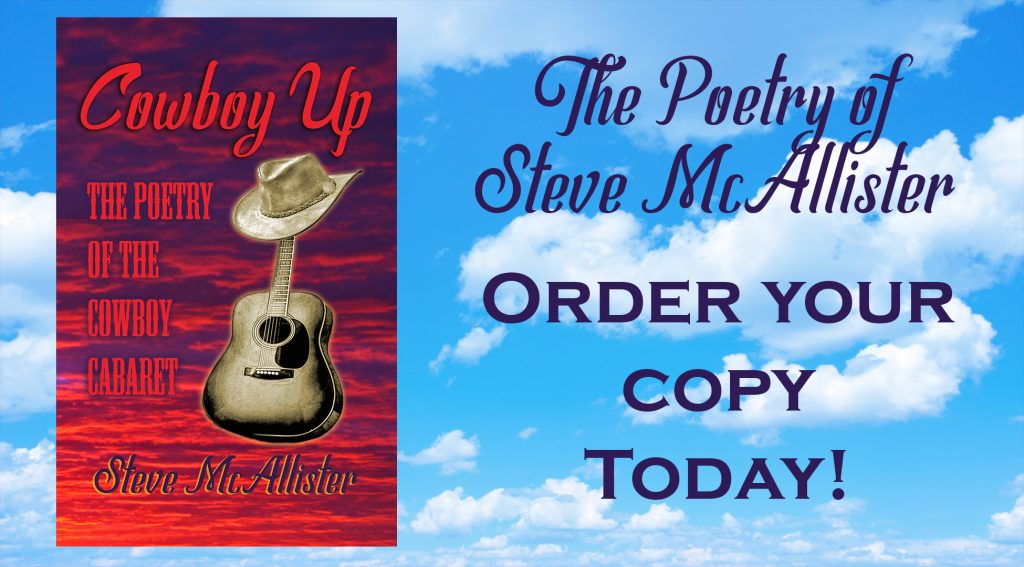 I didn't really write the next book. It's a book to inspire writing. I heard a few podcasts: one where a guy talked about writing down questions before you go to be and writing the answers when you awake, and another called "From What Is To What If". I created what I call The What If Journal as a way for people to write down a "what if" question and answer it in the morning. It includes a bunch of inspirational quotes about imagination, and was published shortly before the pandemic.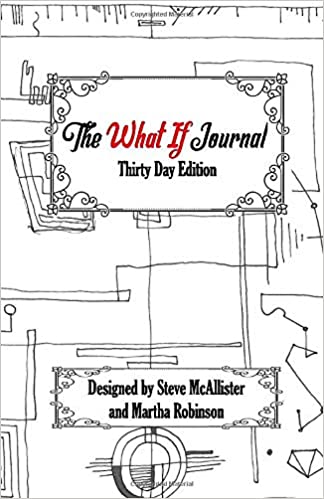 From what I'd come up with from writing about my alien encounter, I figured that a balanced economy would be more likely with a balanced humanity. I think that means emotional, mental, physical, and spiritual health. I'd written a lot about my theory of empowering people to be the artists of their lives through the service of their business, the engagement of their citizenry, and the development of their community, and after it came out in a number of pages of poetry, I published it as Steve McAlphabet Explains ABC Squared Economics.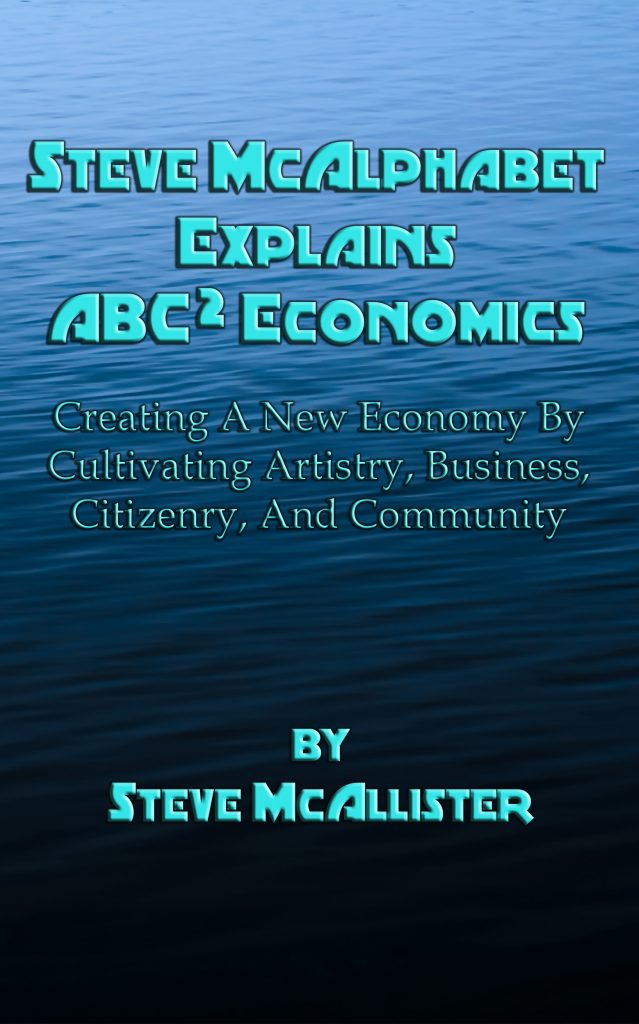 My latest book is based on a poem that was published in Cowboy Up. Originally, it was called "Venery" since it refers to the practice of naming groups of animals. An artist approached me a few years ago about turning it into a coloring book, and I reached out to a couple of other artist friends I know to round things out. Since the word "venery" isn't all that catchy, and also means sexual lasciviousness, I chose to publish the book as A Group of Critters.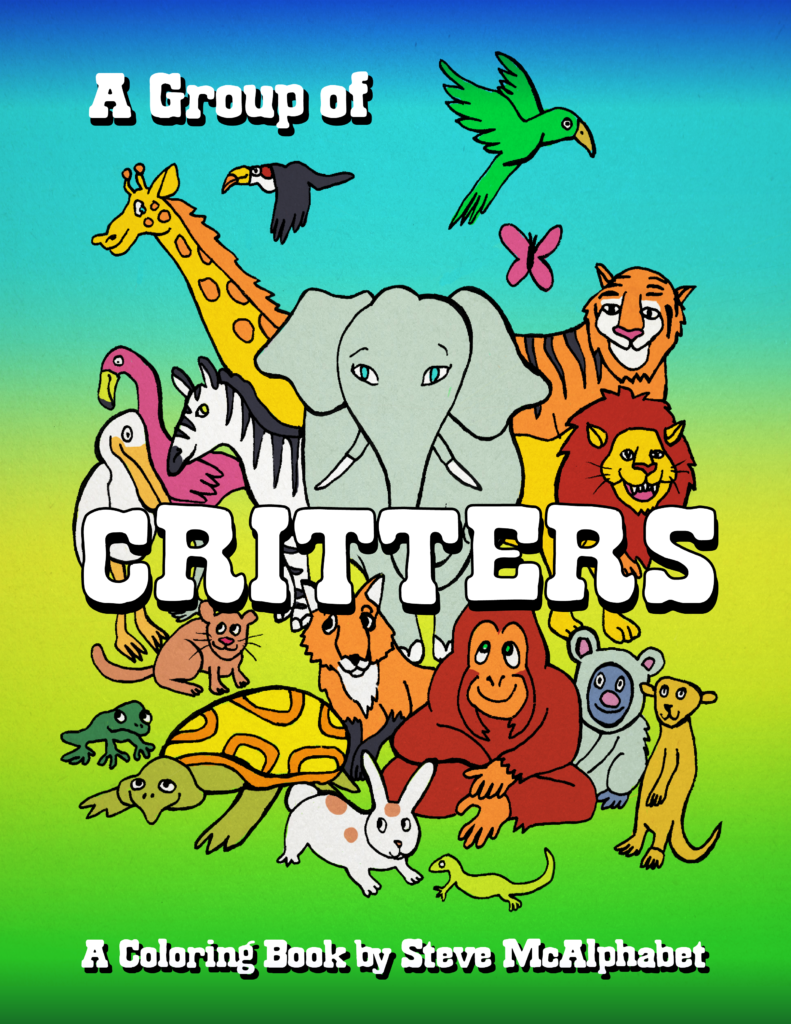 For the most part, I'm really pleased with the work I've put out. Now I've just got to get people to read them.