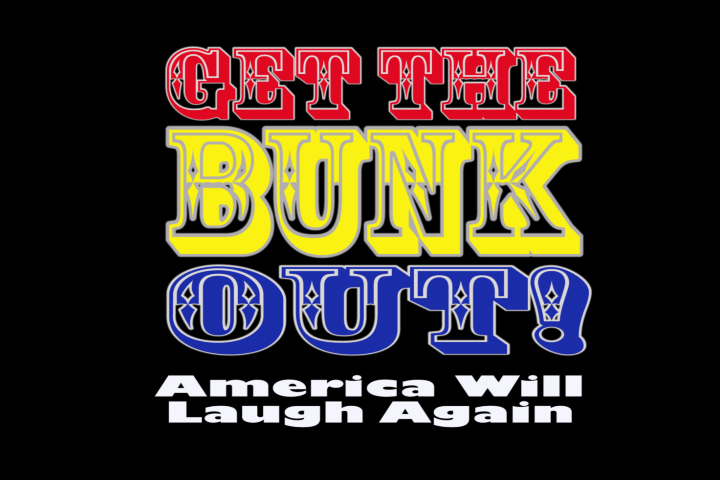 In 1928, Life magazine heralded the launch of the Anti-Bunk Party and nominated humorist Will Rogers as their presidential candidate. In his acceptance column, he wrote, "Your offer struck me like what the better fed English authors call 'a bolt from the blue.' It leaves me dazed, and if I can stay dazed, I ought to make a splendid candidate."
Will's first official campaign promise was that if he were elected, he would resign. Yet before his run as the "bunkless candidate" came to an end, he had gained the support of such prominent people as Babe Ruth, Amelia Earhart, and Henry Ford, with Ford's assertion that the Anti-Bunk campaign was "a serious attempt to restore American common sense to American politics."
On election day, although he received no electoral votes, Rogers declared victory and effectively resigned. After the election, he said, "We went into this campaign to drive the Bunk out of politics. But our experiment, while noble in motive, was a failure." He concluded: "the thing that stopped our party is that we are a hundred years ahead of times."
Perhaps Rogers merely was ahead of his time. In 1918, when Will was largely known as a rope spinner, Theodore Roosevelt said, "This man Rogers has such a keen insight into the American panorama and the American people that I feel he is bound, in the course of time, to be a potent factor in the political life of the nation."
The Anti-Bunk Party is due for a revival, and America would do well to reconsider what Will Rogers had to say about the state of our union a century ago and how that should guide us moving forward. To answer this call, I am booking performances of Get The Bunk Out: Will America Laugh Again, based on the wit and wisdom of Will Rogers. The majority of the laugh-filled ninety minute show is comprised of the words Will used exactly as he wrote them, but as Will was also known as the "Poet Lariat", I have also infused the performance with some original poetry and songs that echo his original sentiments.
As we move into another election season, and ideas like Ranked Choice Voting and Universal Basic Income are now becoming mainstream, revisiting the insights of America's "ambassador of good will" as he addressed them roughly a hundred years ago would do us well. As democracy moves forward, it is time to Get The Bunk Out.
On August 28, I will embark on an 84 day motorcycle tour of America visiting many of the sites named after Will Rogers across the US and performing Get The Bunk Out wherever I can, from living rooms to auditoriums. Watch some highlights from the show below. Want to be part of the tour?
Email stevemc.xyz@gmail.com to book a performance today.