Steve McAllister, also known as Steve McAlphabet, is a multi-faceted artist.
As an actor and performer, he has developed and produced a number of live shows, including The Cowboy Cabaret, Seamus O'Day and the Irish Way, Will Rogers Revived, and its most recent incarnation, Get The Bunk Out. He has also has a number of musical performances as Steve McAlphabet and the Wandering Soul Band and has many festival appearances with his installation, The Labyrinth of the Unbroken Path.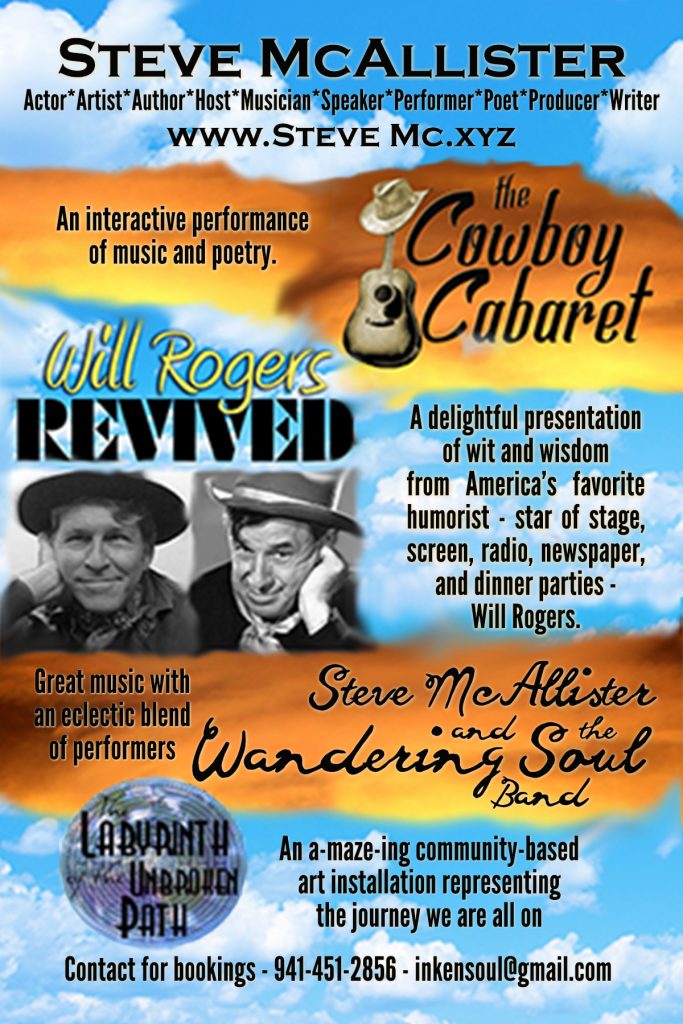 He has authored The Rucksack Letters, How to Survive an Estralarian Mind Meld, Cowboy Up: The Poetry of the Cowboy Cabaret, Money, Sex, Power & Faith: Questioning the Building Blocks of Civilization, and his most recent book on how to develop a new economy with our new technology, Steve McAlphabet Explains ABC Squared Economics.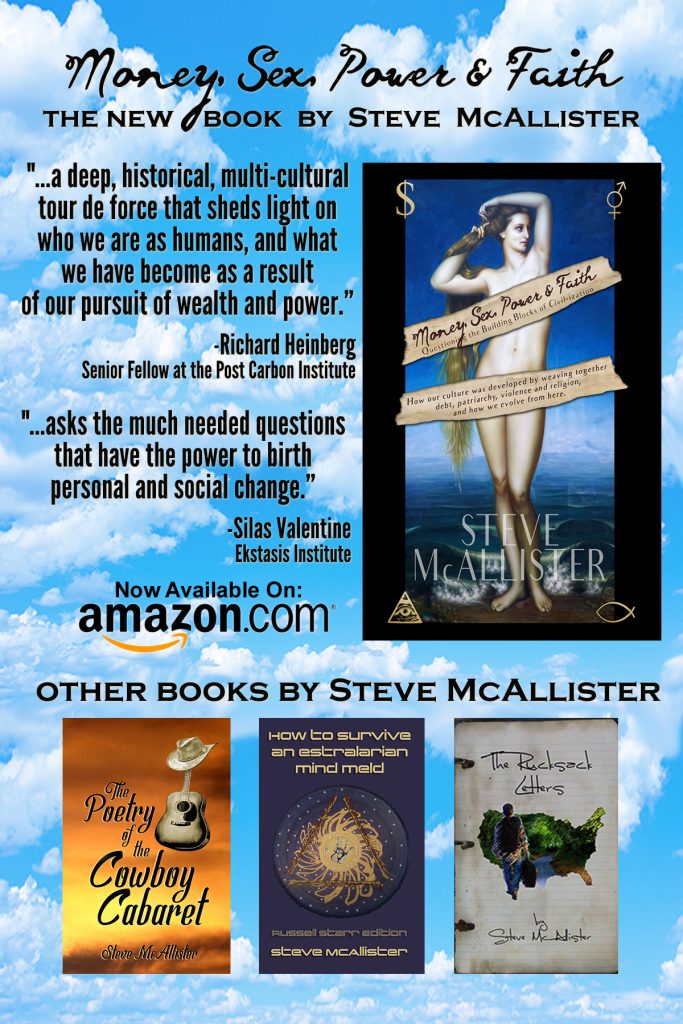 He also developed The What If Journal with artist Martha Robinson.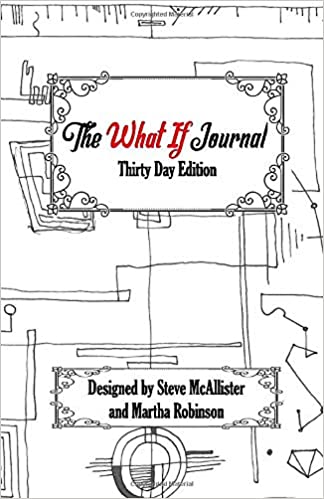 And as a singer/songwriter, he has a number of original songs and memorable covers.