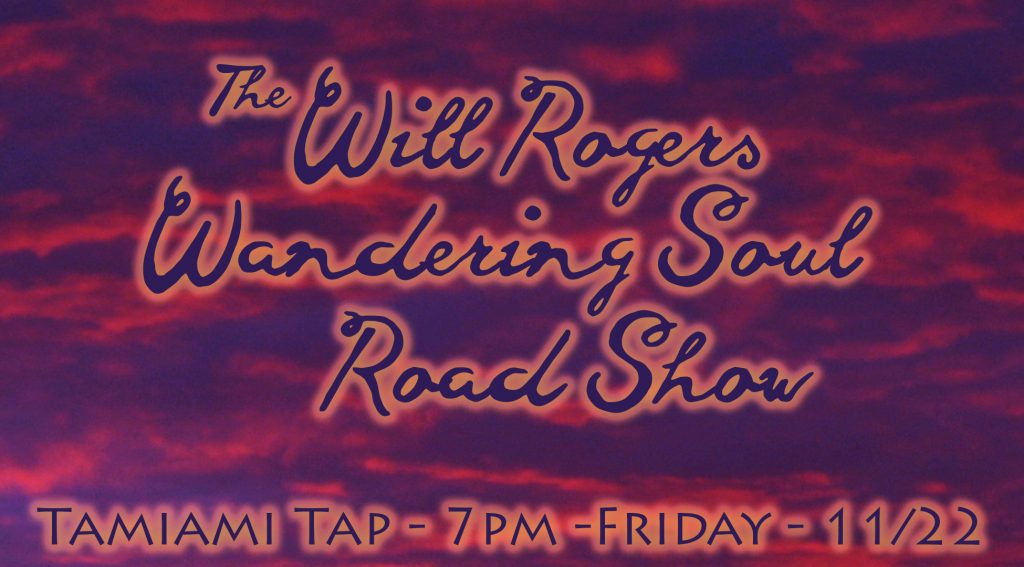 The Will Rogers Wandering Soul Road Show is coming to Tamiami Tap on Friday, November 22, 2019 at 7pm. The performance is a fusion of comedy from my Will Rogers Revived show, poetry from The Cowboy Cabaret Show, and plenty of music to make your toes tap and spirit moved.
I'm also very excited to be including a few other artists in on the fun. Ray Istorico will be adding percussion into the mix, and he does a really good job keeping up with me. Don Hall is going to be joining me on guitar for a few of the songs, and I'll also be getting support on the flute and mandolin from Dianna Lee.
Put 11/22 on your calendar to experience this performance! And if you haven't been to Tamiami Tap yet, this will be a great opportunity for you to check it out!