Making plans and enacting plans are two different things. I have generally been much better at the first than the second, and I can't say that has changed much in the course of my lifetime.
Currently, and for the past several months, I have been planning a motorcycle tour of the East Coast to Maine and back. Initially, my plan was to schedule a bunch of performances and screenings of my film The Road To Will in order to spread the gospel of Will Rogers through every state I visit. However, booking shows is a much different skill set than writing and performing them, and as much as I appreciate having multiple skills, I can't say I've done much to improve my skills as a booking agent or talent manager.
Nevertheless, I do have four shows booked. Now, it's just a matter of getting people to come to them. I have three dates near Savannah, Georgia and one in Clifton Forge, Virginia. However, since I haven't booked as many as I hoped, I've started to give more consideration to the other merits of taking this particular tour.
First, I also hope to visit as many zoo gift shops and bookstores to get them to carry my new coloring book A Group Of Critters since it's the first product I've ever created that isn't a hard sale. I am calling many of the zoos, but I think that personal visits might be more effective. Who wouldn't want to learn about the different names for groups of animals?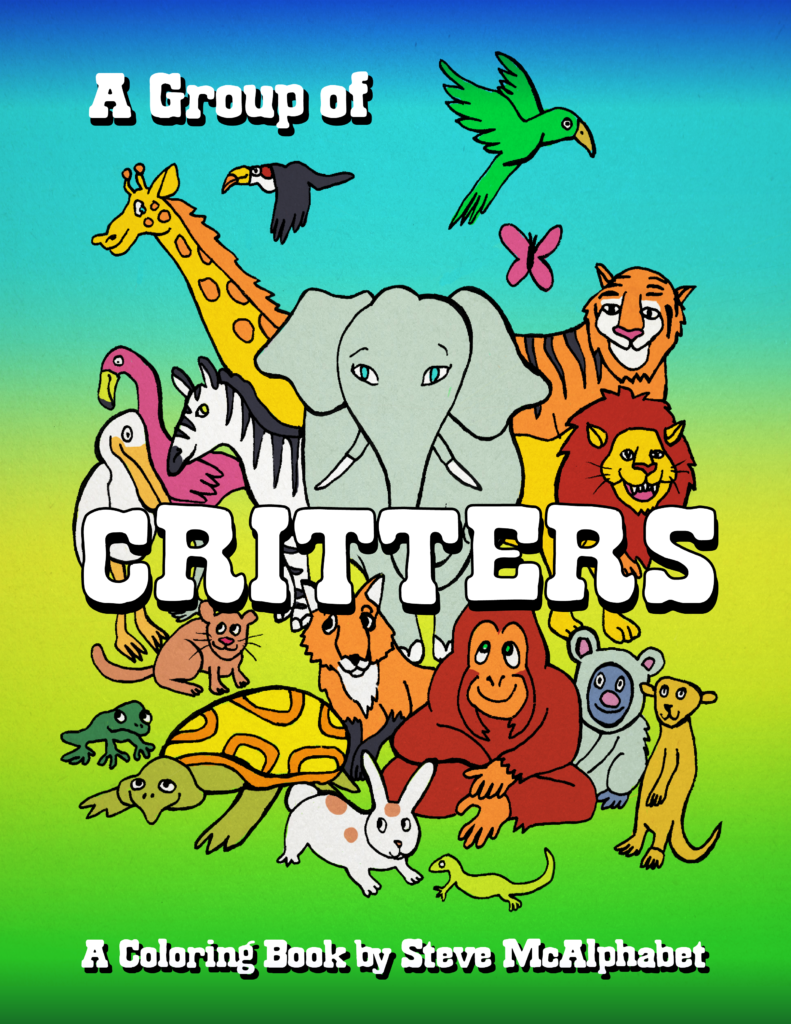 Secondly, to follow through with what I started 22 years ago when I was visiting intentional communities and writing The Rucksack Letters, I've started reaching out to various places like that in hopes of making videos this time instead of merely writing about them. I think a lot of people would find it very interesting to learn about alternative ways of living these days, and as for being a tourist, I'd much rather see things that few people see rather than things everybody wants to see.
I'm also reaching out to people in the couch surfing community. Instead of zeroing in on any given city, I'm more interested in finding interesting people to visit. I've been involved with couch surfing for about a decade now, and in the last couple of years, I've met a lot of interesting people.
However, over the last few years, it changed its business model to keep afloat, and the people who didn't like having to pay for the service went to couchers.org. Unfortunately, I have yet to find many people who are very active on that platform.
Nevertheless, I meet interesting people pretty much anywhere I go, but it's always nice to find the ones who have a place I can get some sleep. However, I'm also pretty content just to find a place to hang my hammock. Ensuring your needs are met gets a lot easier when you have few needs.
So although my tour isn't going to be what I planned, I still believe that one of the greatest merits of traveling is merely traveling. I realize the value of what I have to offer in what I have written and what I have to perform, and I know that I will connect with the audiences that will appreciate it when the time is right. For the time being though, I'm grateful just for the opportunity to live artfully by letting go of the plans and letting life do its thing.