On my 27th birthday, I got myself a tattoo. I stole the idea from my friend Matt Corbin, who told me on our way back from Alaska about the various tattoos that he eventually wanted to get once he could decide on what the first one was going to be.
My first thought for a tattoo was a toss-up between speedy Gonzales or Pepe Le pew, but his idea sounded like a much better option. They would be a globe with a pen through it, surrounded by the words "vini vidi vici" (we came, we saw, we conquered). I wasn't too keen on the Latin, but I figured the globe with the pen through it was a heck of a lot better than honoring animated varmints with anxiety disorders and sex addictions through cultural appropriation.
For me, it was a challenge to "write the world". I wanted to write to the world, about the world, for the world, and the world I wanted to see. Ten books, forty songs, and a plethora of poetry and other pages no one may ever read later, I can say that I've done a fairly decent job of it. However, I would be lying if I said I didn't think that I could have done much more.
Fortunately, I still have a beating heart, a working mind, a typewriter, a phone, a tablet, and if things ever get desperate, I can always pick up a pen and bleed my inken soul onto paper when required to. So two months before my next birthday, I am rededicating myself to writing the world. At least for the next two months, I'm committing myself to type at least a page on my Olympia and at least 444 words on one of my other devices. Considering my options for places to write include the marble table by the canal in my backyard, the one in the mango orchard out front, or any of the beaches, parks, or other beautiful places around Sarasota, it's not really a very grueling challenge.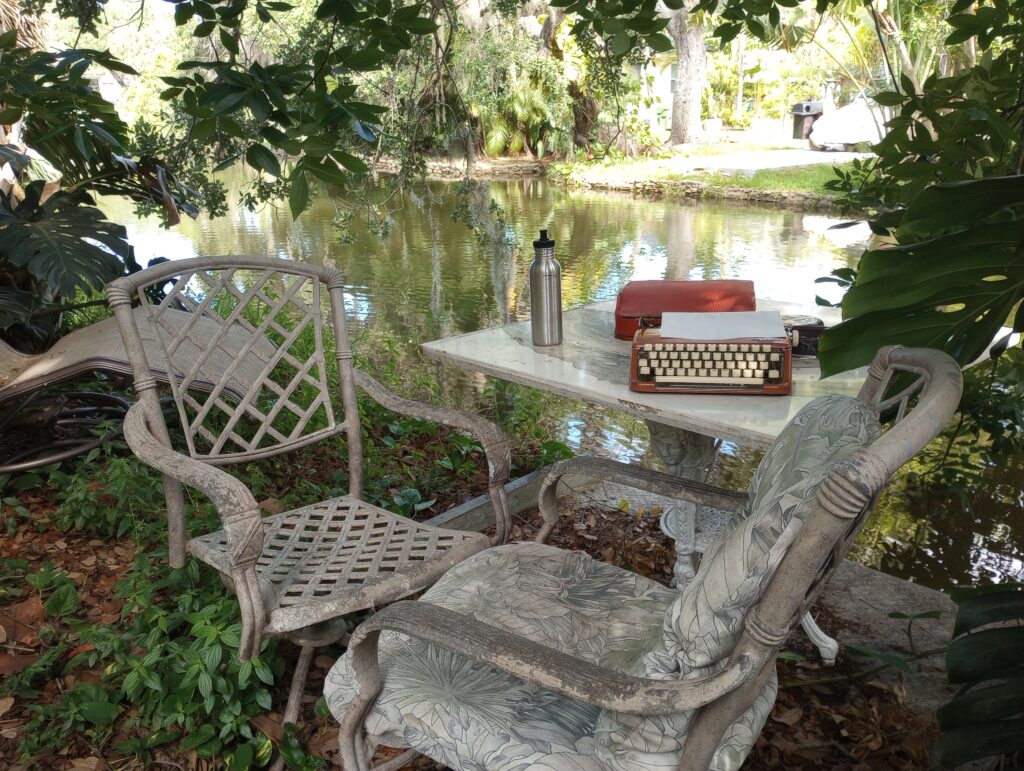 In two months, I will be on my next tour. Over my last two tours, I chose one talent to focus on, and tried to make that the impetus for the journey I was on. For the first tour, I dubbed it "Motorcycling Music Across America". Unfortunately, I didn't make it all the way across America on that tour, but I did write some songs and got to play a set in Nashville for my birthday.
Last year's tour was about being a filmmaker. I mean, I did do four performances of humor, poetry, and songs through the "Get The Bunk Out" show I'd produced and was touring the country to promote. But with only four performances on a seventy-two day tour, the crux of my role was being a filmmaker. It was my intention to focus this tour on screenings of The Road To Will, the documentary I produced about that motorcycle tour to explore the legacy of Will Rogers by visiting nearly a dozen memorials to him across the country, and following it with a performance of the show I created based on his writings.
However, at this point, I only have one confirmed performance so that doesn't seem like it's going to be the crux of this tour. Considering that I just published my tenth book, A Group of Critters, part of this tour is about getting it into as many zoo gift shops and bookstores I can get it into. But more importantly, I think it's about revisiting my role as a writer and my purpose behind writing the world.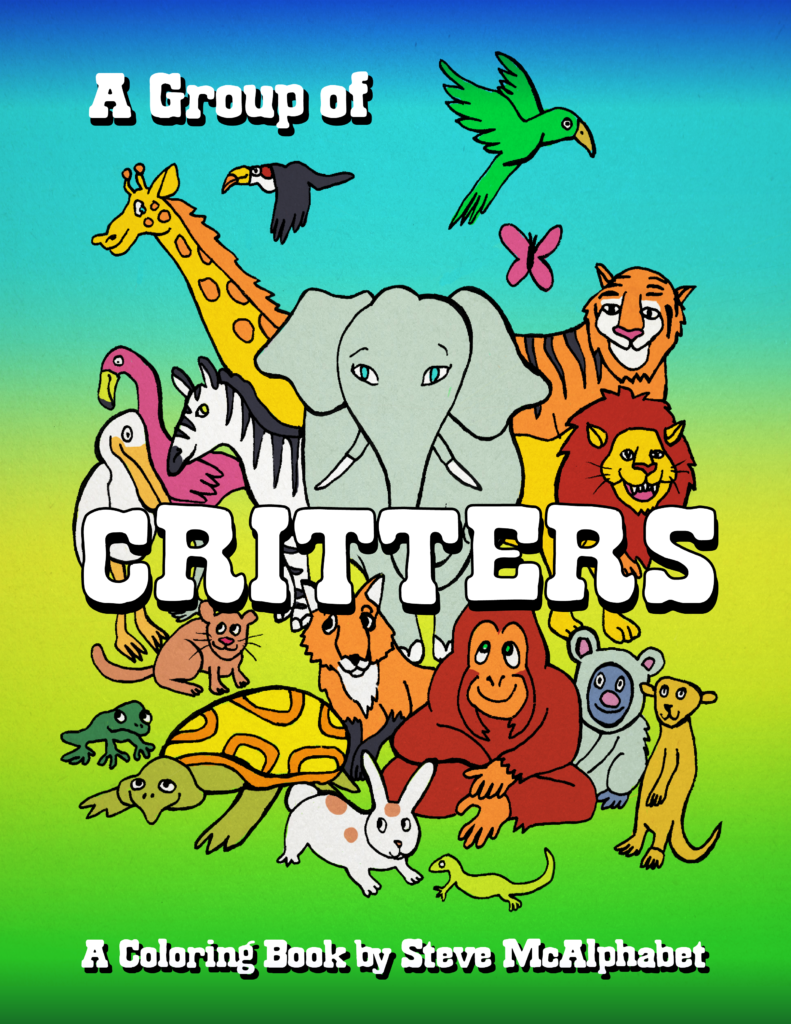 My favorite procrastination tactic is to not be able to decide what I want to write. However, it only took me less than an hour to finish this page, and there are plenty more hours in the day as well as plenty more opportunities to exposit about the economy, tap out a poem, write a scene for a screenplay, or add another chapter to the Great American Novel. So for the time being, although I am always available to perform comedy, music, or poetry, or do whatever else is required of me, I'm just focusing on being the best writer I can be.
I am here to write the world.