Although it's not yet available through stores or anywhere online, you can get your advanced copy of my latest book Money, Sex, Power & Faith: Questioning the Building Blocks of Civil-ization by simply wanting to continue the conversation.
That's right!
If you're interested in how debt, patriarchy, violence, and religion have been used to develop the culture that we know, you can read all about it by simply joining my mailing list and getting a weekly newsletter. That way, if you're interested in helping to develop a more civil civilization based on abundance instead of scarcity, one that honors the sacred feminine instead of merely honoring men, where we can work together collaboratively to create a more resilient world beyond the limits of competition, and opening up to faith beyond belief, by being on my mailing list, we can work toward that world together.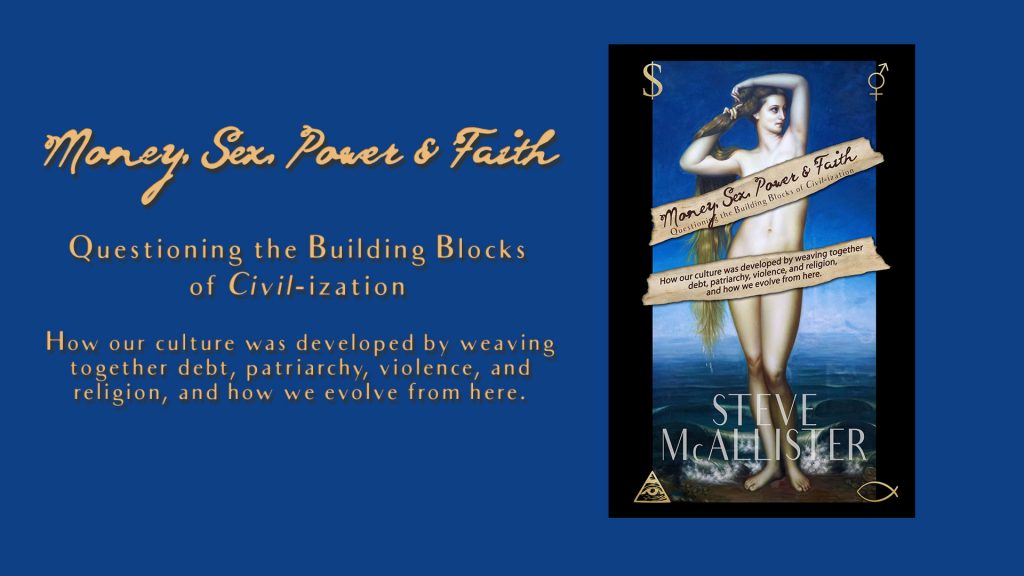 So sign up now and please share this with friends and associates you might want to be included in the conversation.