I am offering guided tours of Whitaker Bayou, a small wooded tributary off of Sarasota Bay that few people have seen.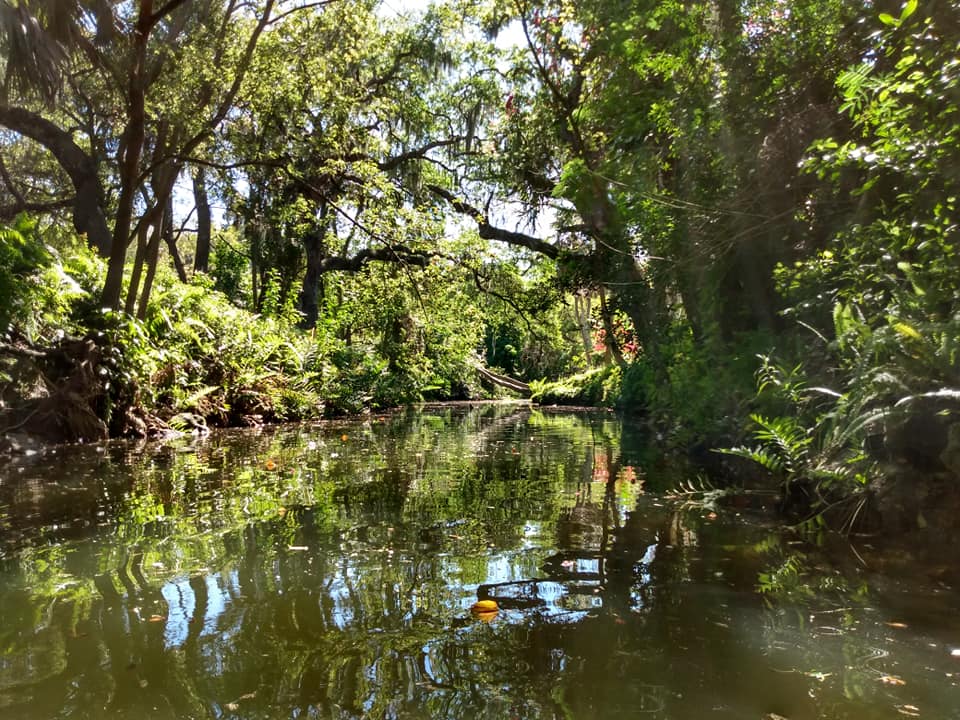 Beyond Ringling College of Art and Design, Whitaker Bayou winds through the Newtown neighborhood between Dr. Martin Luther King Way and Myrtle Avenue.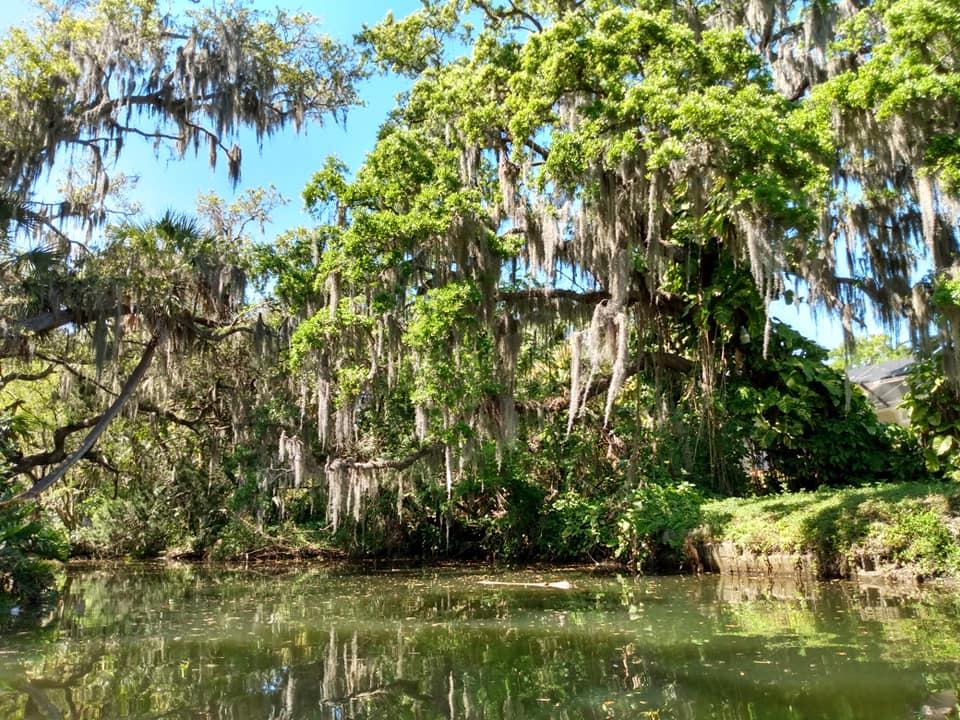 This hidden treasure offers a view of Old Florida rarely seen in the quickly developing city.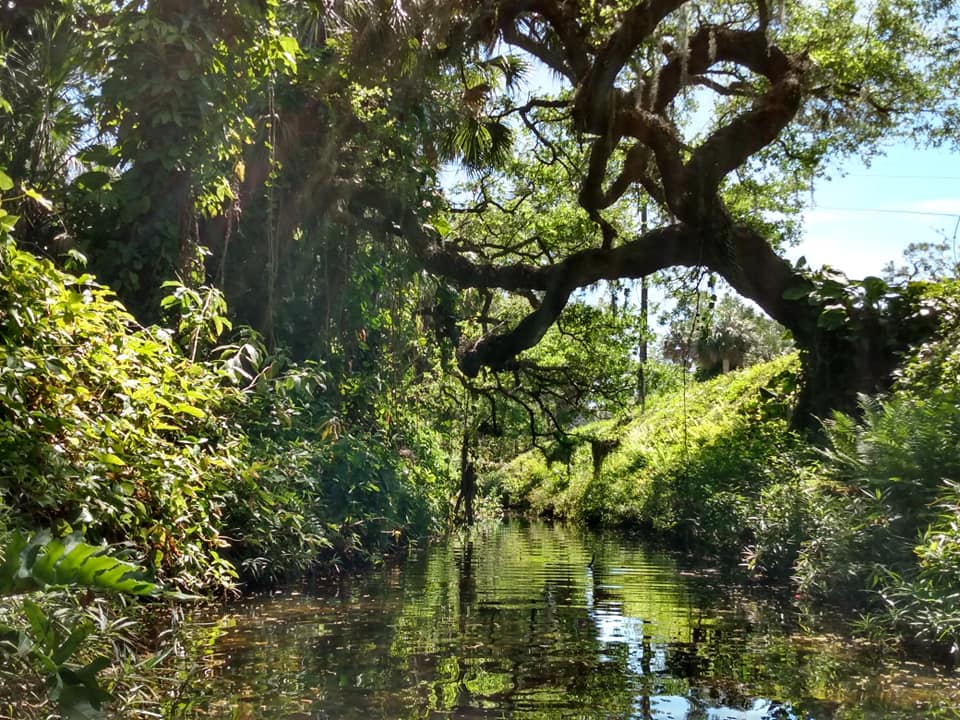 Whitaker Bayou is named for William Whitaker, Sarasota's first white settler, who arrived in the early 1840s. Since I was able to portray him in the film No Real Than You Are, which screened at the Sarasota and Cannes Film Festivals, I love that I get to live on Whitaker Bayou and share it with others.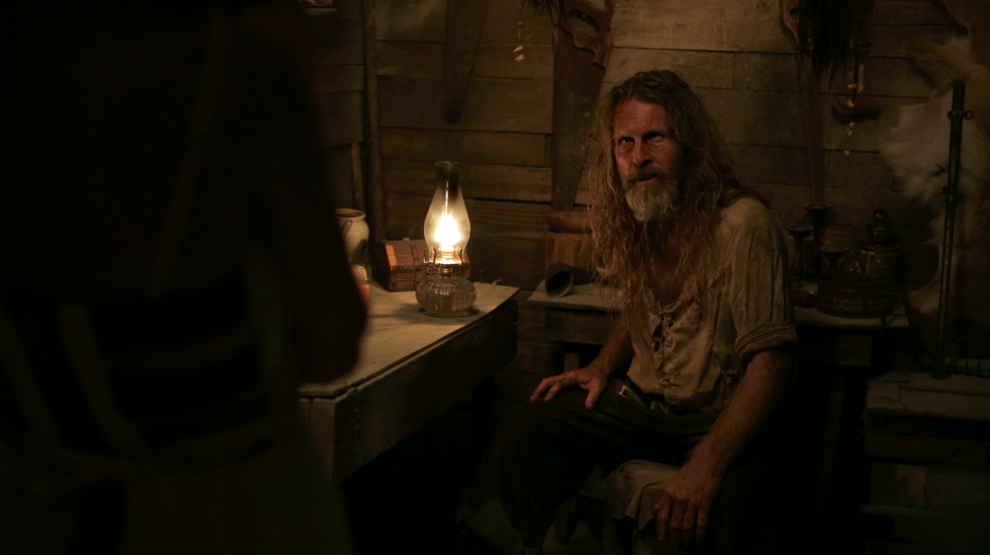 I schedule hour-long trips around the high tide, but the following times are flexible. I provide kayaks, canoes, and paddles. Email me at inkensoul@gmail.com to let me know when you'd like to come. I can accommodate up to 7 people.
Sunday, May 22 – 5:30pm
Wednesday, May 25 – 10am
Tuesday, May 31 – 12:30pm
Thursday, June 2 – 1pm
Saturday, June 4 – 3pm
Sunday, June 5 – 3pm
Monday, June 6 – 4pm
Tuesday, June 7 – 6pm
Wednesday, June 8 – 9pm
Thursday, June 9 – 9pm
Sunday, June 12 – 10am
Monday, June 13 – 11am
Wednesday, June 15 – noon
Thursday, June 16 – 1pm
Friday, June 17 – 2pm
Saturday, June 18 – 3pm
Tuesday, June 21 – 9am
Wednesday, June 22 – 9am
Thursday, June 23 – 9am
Friday, June 24 – 9am
Saturday, June 25 – 10am
Sunday, June 26 – 10am
Monday, June 27 – 11am
Tuesday, June 28 – 11am
Wednesday, June 29 – noon
Since I consider this a priceless experience, I have no rates and don't charge. It is a "Gift Economy" scenario. Pay what you want or pay it forward. Just come enjoy this rarely seen part of Sarasota.