When the real new year began on Winter Solstice, and the days started to get longer, I started what I hope will be a long-running series for me, and allow me to consistently share what's going on in my art, my life, my world, and my mind, not necessarily in that order. Since moving to the Novus House a year ago, I have made a considerable effort to take a daily walk in the park. Since Locklear Park is just a couple of blocks from my house, and Pinecraft Park, which is one of my favorite places in the world, is just a few minutes away, I've enjoyed walking around the ponds at Locklear or kicking my flip flops off and getting grounded on the hammock trails of Pinecraft. Because I've been hesitant to commit to anything I might not keep up with, I figured a walk in the park was something I could share with my friends, known and unknown, on a regular basis without taxing any of us too much.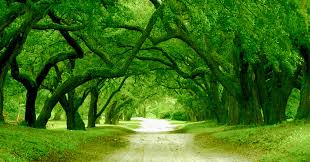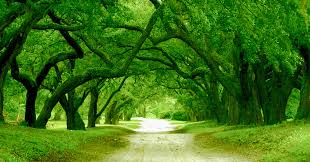 In the first week of my new endeavor, I managed to produced five episodes before having to take a couple of days off to nurse a cold. These are the first seven talks I shared.
A Walk In The Park – Episode 1 merely starts out the series and lets viewers know what my intention is. Ultimately, I view life as a walk in the park.
A Walk In The Park – Episode 2 – A Gift For You featured a holiday gift in the form of an eleven minute eleven second chakra alignment meditation. I wrote the meditation a few years ago for my book Mindful Manifestation Meditation, and produced this recording at JumpDog Audio Productions with music by Paul Schuler. Each of the chakras is aligned with its own musical key, and the recording is designed to help you visualize your own empowerment. You can listen to or download your free copy at http://stevemc.xyz/happy-solstice-chakra-alignment-meditation/.
A Walk In The Park – Episode 3 – Making Progress and Getting Aligned sets up how I'm going to make this series work by posting a longer, ten-minute walk to YouTube, and then release a one minute summation with the YouTube link to Instagram, which will automatically be shared to Facebook and Twitter. This will allow me to share what I'm doing with four different social media platforms without taxing too much of my time and distracting me from other projects.
A Walk In The Park – Episode 4 – Merry Christmas and Happy Solstice highlights my own views on Christmas and Solstice. Traditionalists who tend to be offended by ideas that differ from theirs may find reason to do so.
A Walk In The Park – Episode 5 – I Have a Cold sets up my intention to spend the next couple of days in bed binge-watching Buffy the Vampire Slayer.
A Walk In The Park – Episode 6 – Alcohol Free New Year is my attempt to stop using alcohol for the next year and embrace sober living for awhile.
A Walk In The Park – Episode 7 – Getting Back On The Unbroken Path touches on a paradigm I created a few years ago called The Unbroken Path. Basically, it weaves together a number of different cultural, philosophical, psychological, and religious ideologies to show that, regardless of what language and imagery we may use, we're still all on the same path. You can get a better idea of it here.
I hope you're enjoying A Walk In The Park and that I touch on issues that mean something to you. If it helps you, or you think someone else would enjoy the episodes, please share them.