I really don't know how to do all of the things that I feel compelled to do, but I do what I can, and sometimes it doesn't suck. Since gracefully succumbing to poverty a decade ago and challenging myself to live for a year without money, I haven't exactly mastered the art of using the stuff yet. However, after looking at the bigger picture, having put a lot of thought into it, conducting some experiments, and writing out the essential gist of what I see from my particular perspective, I think I'm ready to use it in a way that could prove to be a model for a more balanced and prosperous economic system.
I've laid out my thoughts on what I call ABC Squared Economics in my latest book, Steve McAlphabet Explains ABC Squared Economics, somewhat of a follow up to my to my last two books. Money, Sex, Power & Faith: Questioning the Building Blocks of Civilization looks back over the development of the society humanity has created through the manipulation of those four titular components, introducing the idea of how we create a more balanced future by embracing our roles as Artists, Businesses, Citizens, and Community members, as ABC Squared Economics purports. Cowboy Up: The Poetry of The Cowboy Cabaret is a collection of poems I performed for my first one-man show, and a good portion of the latest book was written with that intention as well.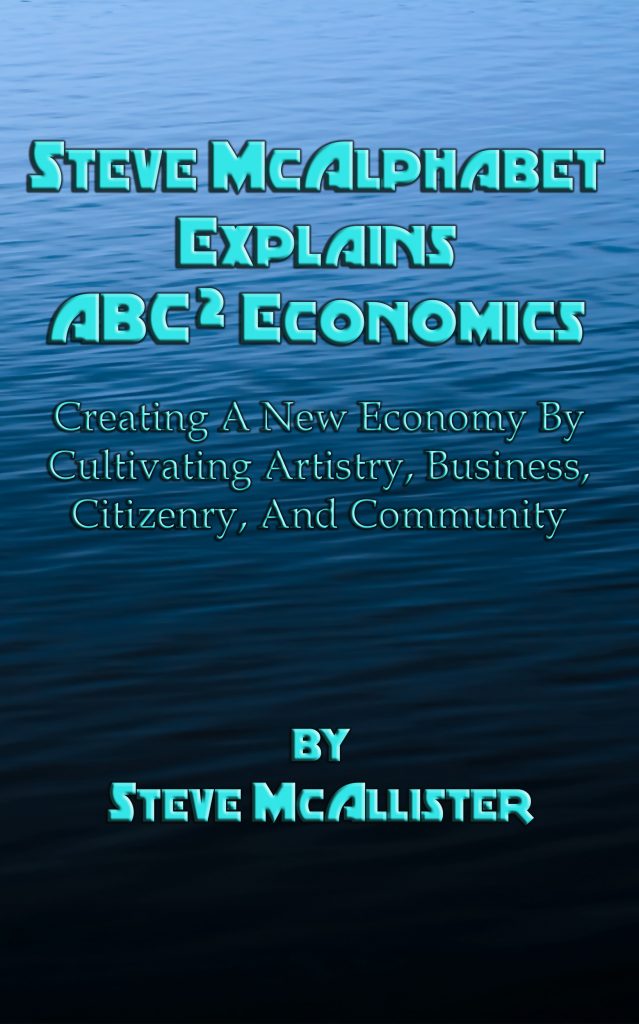 The publication of Steve McAlphabet Explains ABC Squared Economics aligns with the recent release of Be Here Now, my first album of original songs on CD, and the upcoming debut of my musical/poetical/philosophical/inspirational one-man show, also called Steve McAlphabet Explains ABC Squared Economics at the PlayThink Festival in Harrodsburg, Kentucky on June 18th. Since the festival gave me the opportunity to get out of Sarasota for the miserable heat of June, and since my economic stimulus money provided me the opportunity to invest in a motorcycle after not having a vehicle for ten years, I figured I'd just take the chance and do the only things that I really wanna do with my life right now, ride around on my motorcycle and perform for people. Imagining the possibility of not returning to Sarasota for the scorching swelter in July, the sun-baked blistering of August, or the hysteria of hurricane season in September, I figured a bigger tour was in order.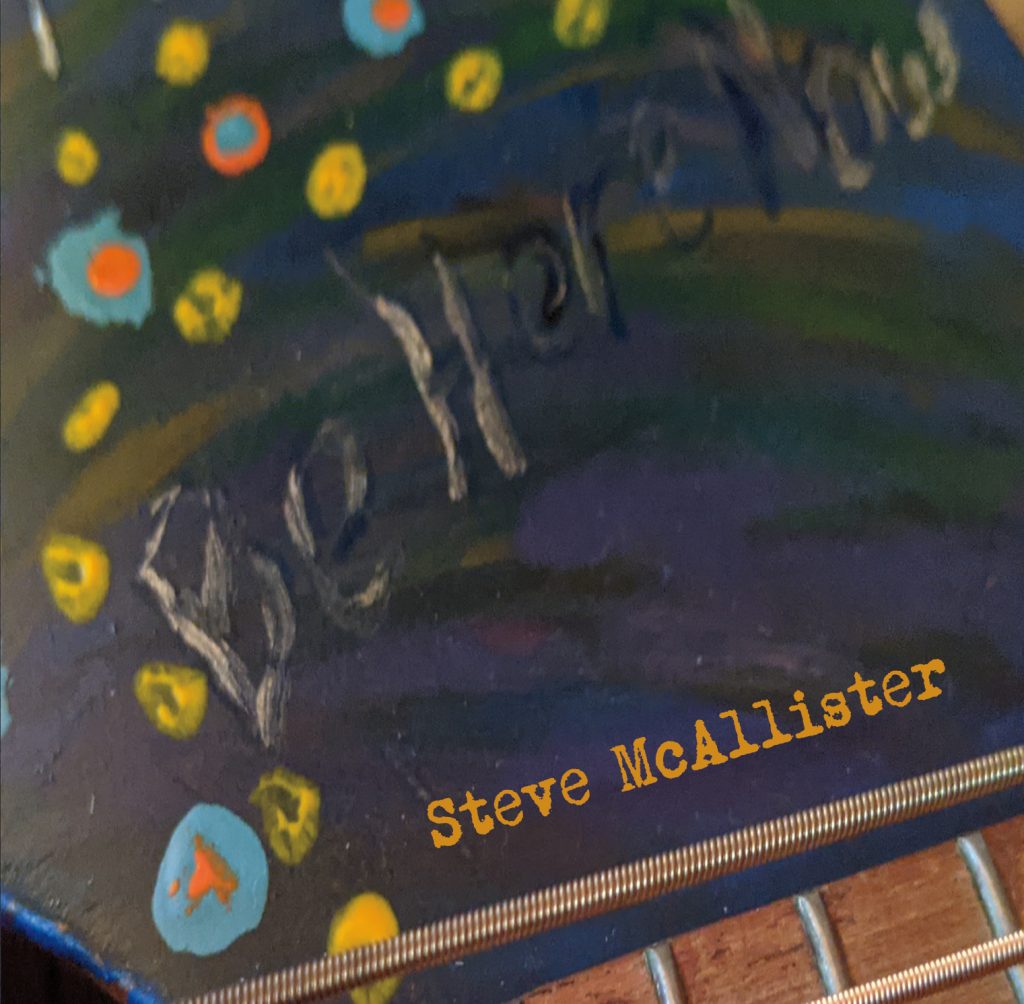 In this day and age of self publishing, it seems that it is no huge feat to publish a book. Trust me, I've published about a dozen of them. And I'm a person who happens to like huge feats. And rolling out a book or album release is much like planning a coast-to-coast tour in that they require a lot of planning, marketing, and strategizing, three things that I've never done all that well, so I've decided I'm just going to stick with my strengths, shoot for the huge feat, and make this tour a bit more monumental.
My intention for the next six months is to visit all of the 48 contiguous states on my motorcycle and perform Steve McAlphabet Explains ABC Squared Economics in each of them. I completely understand that my lack of planning means that many of the performances will probably be pop-up street performances, and I have researched the best busking locations in nearly every state should that be the way things work out. However, I am also hopeful that by sharing my journey and my performances through my website, www.stevemc.xyz, living my story will help me book other performances better than staying in Sarasota and emailing local drinking establishments for gigs would.
Ideally, I would prefer to perform the show in homes, backyards, churches, and other gathering places rather than merely getting gigs in bars. I'd like to have a talkback with the audience afterward, and maybe even play more songs. I want to play for people who want to be entertained and challenged to think a bit.
Years ago, I had a vision of being able to travel the country like this, visiting friends and making new ones, and now, with the technology in my pocket, it's a possibility. Couchsuring.com has already helped me connect with people offering places for me to stay in Savannah, Georgia, Hilton Head, South Carolina, Decatur, Illinois, Philadelphia, Pennsylvania, New Orleans, Louisiana, Madison, Wisconsin, Kansas City, Missouri, Williston, North Dakota, Houston, Texas, Tulsa, Oklahoma, and Philo, Ohio. Finding places to stay and rest from the road isn't nearly as challenging as finding places to play for audiences who want to listen.
If you'd like to host a visit or a performance, please reach out to me at stevemc.xyz@gmail.com. My intention is to release daily videos through YouTube, blogs on my website and Medium, images on Instagram, and updates on Facebook. A Patreon campaign is in the works.