The great thing about having out of town company is that they make you go visit things in your community that people travel the world to see, but that you largely ignore because it's only twenty minutes from your home. So this weekend, I've been to the beach twice, where I went swimming (which I haven't done in nearly a year) and went to the Siesta Key Drum Circle (which I haven't been to in roughly a year and haven't participated in many years). Now, it is Monday, and I am writing on my new iPad at The Ringling near the water while my guest explores the museum.
I love The Ringling. The 55 acre property is beautiful, and I was glad to come in April because the rose garden is in full bloom, giving me the opportunity to spend some time sniffing them all to find out which one smells the best. However, roses are not my favorite flowers, and religious iconography is not my favorite type of art. So I let my guest go explore the Renaissance and Baroque relics for herself (since I've already seen them, and I'm good) and I meandered my way through the trees to a table by the bay.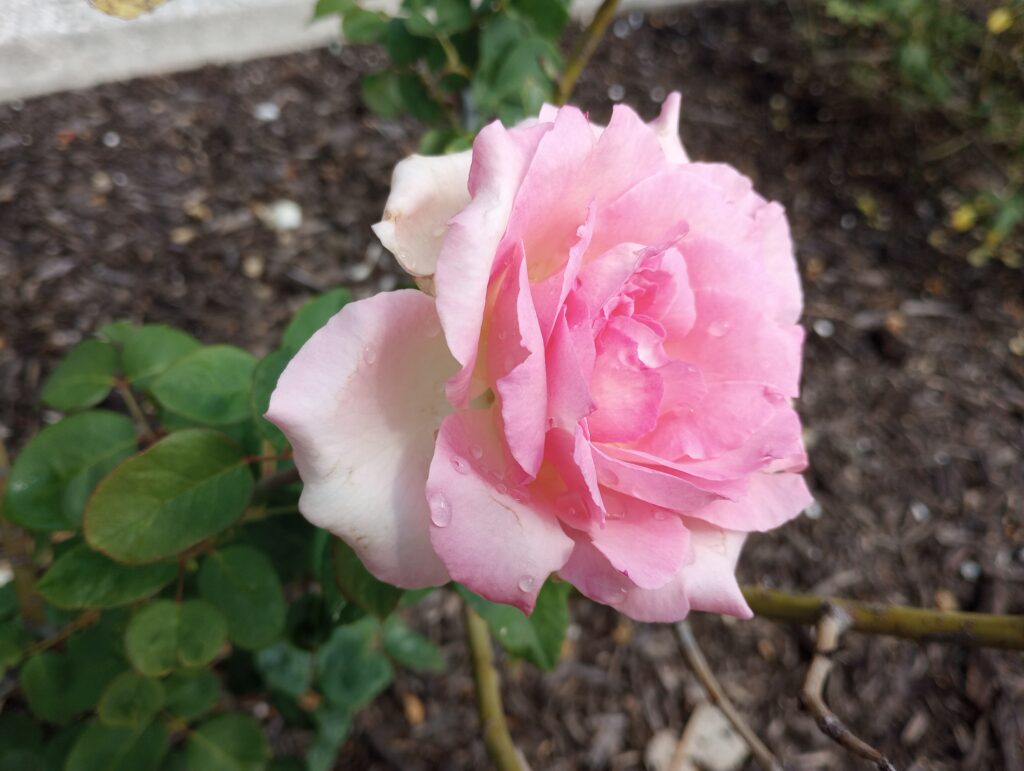 My guest is from Russia. Although being a couch surfing host has afforded me the opportunity to host people from Turkmenistan, Spain, Italy, Argentina, and Ukraine, Olga is my first Russian guest. However, I did date a Russian woman named Olga a couple of years ago, but that's a story for another time. Suffice it to say, Russian people do not get my sense of humor.
Although she never laughs at my jokes, I've enjoyed showing her around Sarasota as she considers moving here when she returns from her son's graduation in the UK. It's been interesting to hear about the differences in Russia since the fall of communism and the transition to capitalism from someone whose first career was as a Soviet nuclear physicist. However, it has sometimes been difficult to understand everything she's saying because English is not her first language and because I have been in constant fear for my safety because she is the worst driver I have ever seen.
The challenge with having a motorcycle is that not everyone feels comfortable riding on it so we usually take their car, and when that person is the worst driver ever, the experience can be harrowing. For instance, as a motorcyclist, I generally love roundabouts and appreciate the fun little turn and that I don't have to put my feet down. In Olga's passenger seat, every roundabout felt like I was being chased down the river Styx on an inflatable swimming pool raft by a horde of demons on jet skis.
Fortunately, I am a man of great faith, and I do love the ability to live life on the edge. And over the last few decades, I have cultivated a fair amount of patience, and although it does take concerted effort, the time it takes her to get ready before putting the car in drive, park, and get out of the car after it is parked give me ample time for meditation, contemplation, and self-reflection. And after checking Facebook, my email, Instagram, my calendar, bank account, and Facebook again, I still had plenty of time seek enlightenment and the meaning of life.
So, although I've enjoyed getting to know her, I decided that walking through a museum I've seen enough times to not really want to see again would not be a pleasant experience for either of us. Fortunately, she's a very independent woman and is fine doing her own thing. That leaves me at the bay shore with a nice breeze, beautiful weather, and an incredible view from a forest of oaks, palms, sea grapes, and gumbo limbo trees.
I do enjoy having guests from out of town to remind me of how good I've got it, and how much I still have to live for. Below are some of the things I enjoyed about The Ringling I enjoyed today.