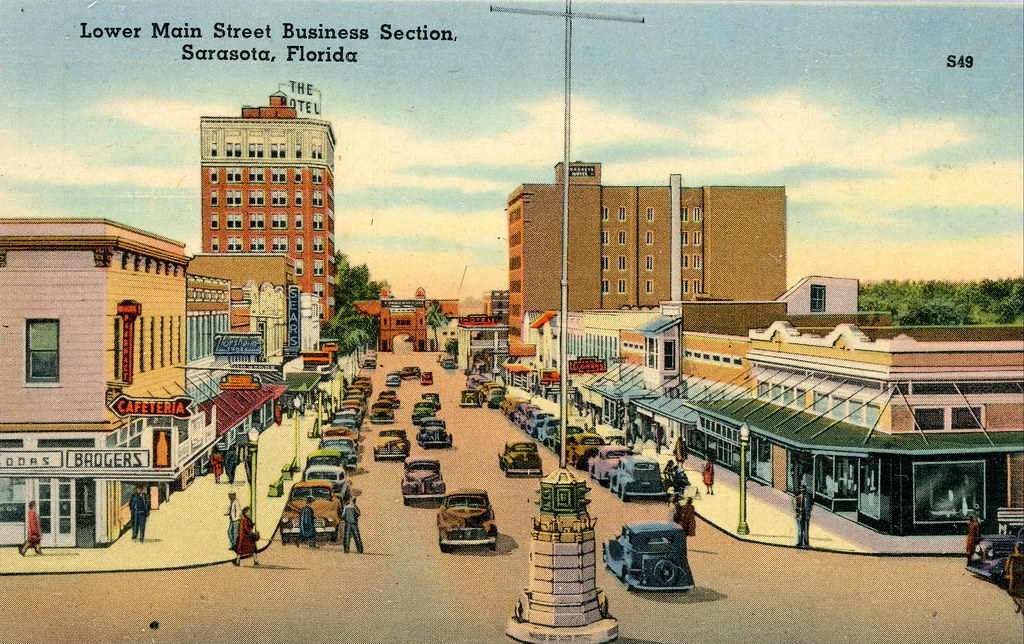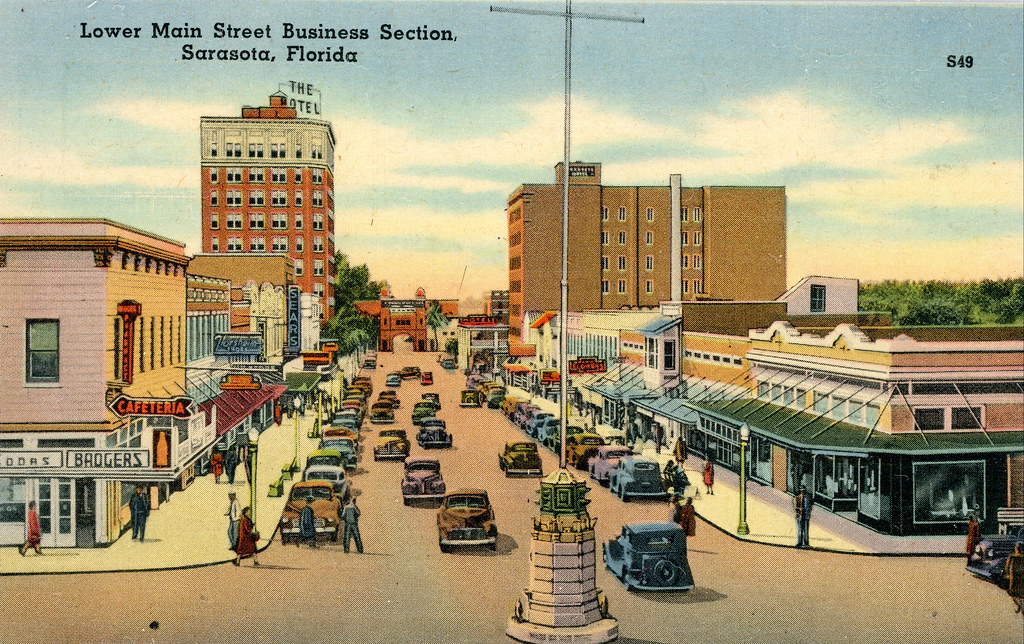 When the idea for How to Survive an Estralarian Mind Meld was given to me back in 2006, I thought the idea of turning Sarasota into a marketing mecca was brilliant. I didn't know exactly how I was going to do it, but I could easily look around at my community and see all of the components were there. It was simply a matter of putting the pieces together. Of course, at the time, I was still putting the pieces of my life back together. Now, I realize that our lives, individually and as a community, are a continuous state of creativity, growth, understanding, and opportunity.
I see a lot of good things happening in Sarasota. We have so much creative energy, sustainability initiatives, new tech industries, and a growing movement in progressive thought that I can't help but get excited about the possibilities. I know Sarasota still has its issues, and a lot of people here are too submerged in the problems to see the opportunities. But you get that in any town. Nevertheless, if those of us with vision keep aligning our purposes, I really do think we can accomplish some great things.
Ever since John Ringling brought the circus to town, Sarasota has attracted an incredibly diverse population of artists, actors, musicians, designers, innovators, entrepreneurs, and people seeking to connect with a more holistic and sustainable way of living. Even before he built the museum, forever infusing Sarasota with a constant stream of art in paint, sculpture, and architecture, Ringling saw in Sarasota a special energy that has drawn people here as if it truly were the home of the Fountain of Youth. It is a place of constant rebirth, rejuvenation, and Renaissance.
It has been called the Cultural Coast due to its number of theatres, galleries, schools, and natural beauty. For many, it is considered as close to paradise as one can find. It is a place where many have chosen to base the foundation of their lives because it so consistently celebrates creativity, excellence, exuberance, and innovation. Is that not what marketing does? Does it not help people of purpose to express the joy in what they do, drawing them closer together as a community, and defining the flow of the cultural consciousness in order to create the lives we imagine, expanding in communication, expression, commerce, and productivity?  Doesn't Sarasota, with its diversity of businesses, ranging from technological advances, manufacturing, environmental initiatives, and creative collaboration, have what it takes to not only create a holistic and sustainable community, but to develop a model whereby the Renaissance can spread to other like-minded cities around the world?
Although for many Sarasota is seen as a place to come and retire before passing on into the great hereafter, the true life of the city is seen in those that realize the vibrancy in the Art of Life. Even those who retire here are making a resolute decision to live in a place that is ever inspiring, spiritually nurturing, and entirely bountiful in creating Art of one's life. As far as developing a proper denouement to a life spent cultivating a career that allows for such a retirement, there are not many places that compare with Sarasota as a stage for the final act of life or for any act that precedes it. Sarasota is one of those special places where Art is consistently emerging in various facets. Our roles as citizens who hope for an abundant future should be spent realizing all of the mediums at our disposal and use them in such a way that we consciously develop this Art into a livelihood.
Art comes from the Universal Intelligence that connects us all. It is us trying to experience ourselves in a new way. Through our five senses, we experience only a fraction of the world we inhabit, but through the power of Art, we expand our senses into the realm of creativity, finding new ways to communicate, listen, move, see, feel, and taste. It is how Life expands through us and guides the flow of culture, understanding, technology, fashion, commerce, and revolution. Art is Life.
In order to make our lives a work of Art, in order to continue to develop the Art of this community, we need only to realize that Marketing, the culmination of what we do, why we do it, how we do it, and with whom we share it, is a medium that offers incalculable opportunities that, until now, have only been hinted at. It is my belief that Sarasota as a community has the unique possibility to become what so many of us have dreamed it can be. To do this, we must continue to grow as a community and realize the value that surrounds us.
Find out more about how to turn Sarasota into a marketing mecca by ordering your copy of How To Survive An Estralarian Mind Meld today!