Steve McAllister has been dazzling audiences with his music since his debut in the historic Rainbow Room on LA's Sunset Strip. Steve offers a growing number of memorable originals and homages to an eclectic blend of songwriters. With his guitar, Georgia, Steve honors the spirits of performers like Prince, Frank Sinatra, Hank Williams, Ed Sheeran, Pink, Johnny Cash, Queen, and the Rolling Stones, while also making every song his own.


Steve offers performances as himself in a solo set, as a duet with a drummer, with the Wandering Soul Band, and infusing the performance with humor and poetry in his award-winning one-man show, The Cowboy Cabaret.
SONG MENU
Click on some of the highlighted songs below for samples.
50's (and earlier)

All Shook Up – Elvis Presley
Bye Bye Love – Everly Brothers
Folsom Prison Blues – Johnny Cash
I Can't Help It If I'm Still In Love With You – Hank Williams
I'm So Lonesome I Could Cry – Hank Williams
Jambalaya – Hank Williams
Long Gone Lonesome Blues – Hank Williams
Lovesick Blues – Hank Williams
Move It On Over – Hank Williams/George Thoroughgood

Somewhere Over The Rainbow – The Wizard of Oz soundtrack
60's
 Ain't Too Proud To Beg – The Temptations
Brown Eyed Girl – Van Morrison
Fortunate Son – Creedence Clearwater Revival
I Second That Emotion – Smokey Robinson
I'm a Believer – The Monkees
Leavin' On A Jet Plane – John Denver
Mama Tried – Merle Haggard
Spider Man – TV Theme Song
Suspicious Minds – Elvis Presley
Thank You – Led Zeppelin
That's Life – Frank Sinatra
The Bare Necessities – The Jungle Book soundtrack
The Times They Are a'Changin' – Bob Dylan
What a Wonderful World – Louis Armstrong
With a Little Help From My Friends – The Beatles
You Can't Always Get What You Want – Rolling Stones
70's
Always Look on the Bright Side of Life – Monty Python
Angel From Montgomery – John Prine/Bonnie Raitt
Dear Abby – John Prine
Desperado – Eagles
Don't Bury Me – John Prine
D'yer Maker – Led Zeppelin
Heroes – David Bowie
I've Always Been Crazy – Waylon Jennings
Into The Mystic – Van Morrison
Landslide – Fleetwood Mac
Let It Be – The Beatles
Mamas, Don't Let Your Babies Grow Up To Be Cowboys – Willie Nelson/Waylon Jennings
Margaritaville – Jimmy Buffet
Political Science – Randy Newman
Pure Imagination – Willy Wonka and The Chocolate Factory Soundtrack
Sweet Home Sarasota – Lynryd Skynryd-ish/Steve McAllister
Take Me Home, Country Roads – John Denver
The Joker – Steve Miller
The Rainbow Connection – Paul Williams/Kermit the Frog
Three Little Birds – Bob Marley
We Are The Champions – Queen
Werewolves of London – Warren Zevon
What's So Funny 'Bout Peace, Love & Understanding? – Nick Lowe
Wild World – Cat Stevens
Wonderful Tonight – Eric Clapton
You're The One That I Want – Grease soundtrack
80's
Closer to Fine – Indigo Girls
Cum On Feel The Noise – Quiet Riot
Free Fallin' – Tom Petty
Hallelujah – Leonard Cohen
I Still Haven't Found What I"m Lookin' For – U2
If I Had a Boat – Lyle Lovett
Love On The Rocks – Neil Diamond
Mad World – Tears For Fears
One More Minute – "Weird Al" Yankovic
Patience – Guns n Roses
Purple Rain – Prince
Raspberry Beret – Prince
Straight to Hell – Drivin' n Cryin'
Suddenly Seymour – Little Shop of Horrors Soundtrack
The Way You Make Me Feel – Michael Jackson
True Colors – Cyndi Lauper/Phil Collins
Watching the Wheels – John Lennon
We're Not Gonna Take It – Twisted Sister
When Doves Cry – Prince
With Or Without You – U2
You May Be Right – Billy Joel
You Shook Me All Night Long – ACDC
90's
Fade Into You – Mazzy Star
Hand In My Pocket – Alanis Morissette
I Believe – Blessid Union of Souls
I Love You Period – Dan Baird
Learning To Fly – Tom Petty
Losing My Religion – REM
Nothing Comparies 2 U – Prince/Sinead O'Connor
One – U2
Over The Rainbow/What a Wonderful World – Israel (Izzy) Kamakawiwoʻole
Romeo & Juliet – Dire Straits/Indigo Girls
Round Here – Counting Crows
Shimmer – Shawn Mullins
Waffle House Jesus – James Corbin
We Shall Be Free – Garth Brooks
What's Up? – 4 Non Blondes
2000+
Be Here Now – Truman Adams
Beautiful World – Colin Hay
Better Way – Ben Harper
Bomb The World – Michael Franti
Castle On A Hill – Ed Sheeran
Despacito – Luis Fonsi, Daddy Yankee & Justin Bieber
Diamonds On The Inside – Ben Harper
Don't Need Anything – Glen Phillips
Fight Song – Rachel Platten
Fix You – Coldplay
Follow the Sun – Xavier Rudd
Follow Through – Gavin Degraw
Free – Gavin Degraw
I Believe – SOJA
I'm Yours – Jason Mraz
Life Is Better With You – Michael Franti
Live Like a Warrior – Matisyahu
Love Is My Religion – Ziggy Marley
One Day – Matisyahu
The Sound of Sunshine – Michael Franti
Tiki Bar – John Hiatt
Valerie – Amy Winehouse
Wagon Wheel – Bob Dylan/Old Crow Medicine Show
What About Us? – Pink
With My Own Two Hands – Ben Harper
You've Got Time – Regina Spektor (Orange Is The New Black theme)
ORIGINALS
Are You Searching Too – Steve McAllister
Breathe – Steve McAllister
Every Little Thing – Steve McAllister
Feel – Steve McAllister
Fly Home – Steve McAllister
Forgive Me – Steve McAllister
Happy – Steve McAllister
I'll Try – Steve McAllister
If Only – Steve McAllister
Long Crawl – Steve McAllister
Lookin' At Me – Steve McAllister
Lost As Me – Steve McAllister
Mystery – Matt Corbin/Steve McAllister
9/11/01– Matt Corbin/Steve McAllister
On The Road – Steve McAllister
Reveal It In Me – Steve McAllister
San Andrea's Fault – Steve McAllister
Steve – Steve McAllister
Sweet Leaf Serenade – Steve McAllister
The Game – Steve McAllister
The Prodigal's Lament – Steve McAllister
The People That Made Me – Steve McAllister
Why Did I Chase You Away? – Matt Corbin/Steve McAllister
CONTACT
Steve McAllister
inkensoul@gmail.com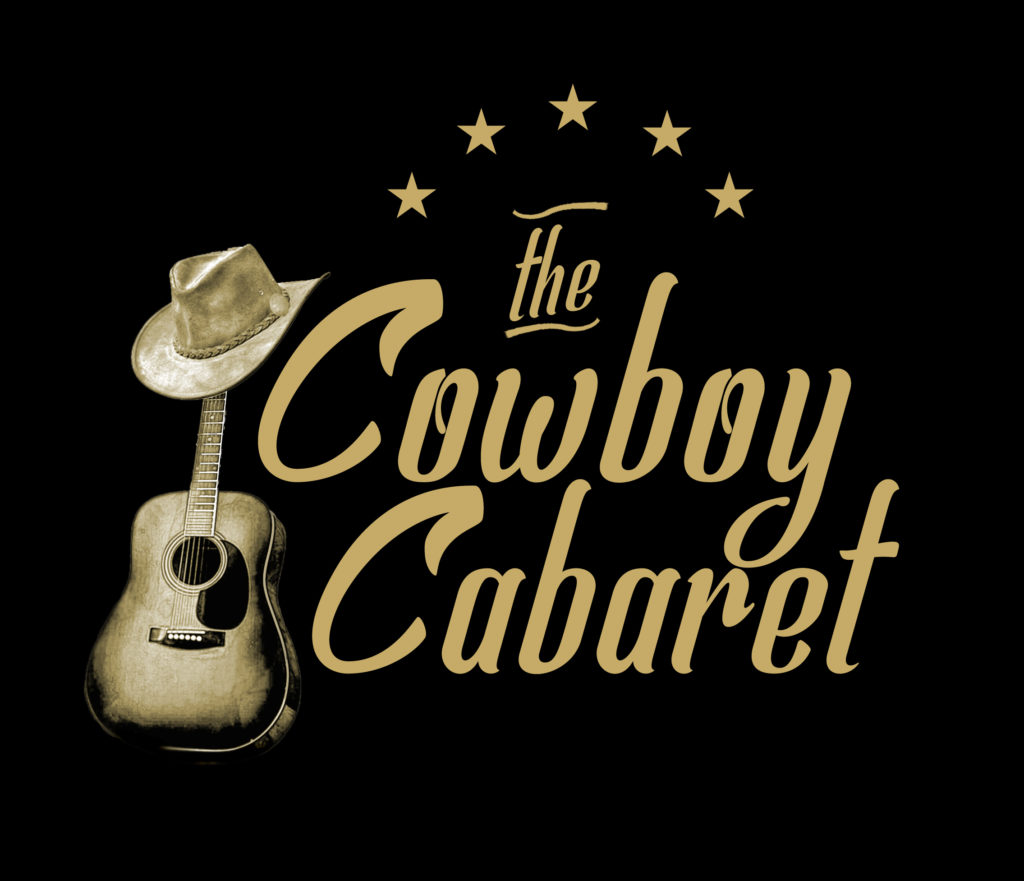 The Cowboy Cabaret is a blend of poetry, comedy, music, and inspiration. Developed and performed by Steve McAllister, the show includes an interactive component with the audience, allowing them to choose the songs, and the accompanying poems, stories, and anecdotes about "The Cowboy Way." A Florida native, McAllister has traveled the country in pursuit of his goal of becoming a renaissance man, honing his skills as a writer, poet, performer, and storyteller. Building on his degree in Psychology and experience as a community organizer, McAllister has crafted a performance that is interactive, entertaining, and good for the soul that seeks a rejuvenating and inspiring experience.
Each of the songs in the Cowboy Cabaret repertoire are printed on a custom deck of cards, and each of them has a predetermined poem, story, or anecdote. Audience members are selected to choose the songs that will be performed, resulting in a different show for every performance. With a diverse blend of popular, classic, and original songs, The Cowboy Cabaret asks audiences to take a break from the life that they know, to learn a little about the cowboy way, and maybe find some hope.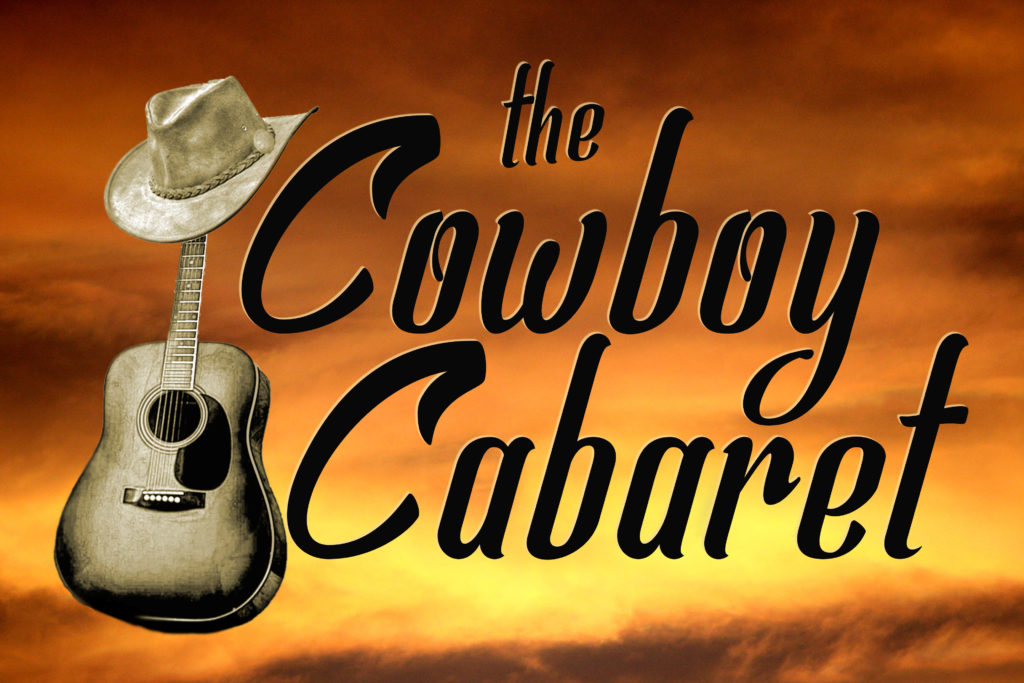 The Cowboy Cabaret can also be combined with Steve's other show, Will Rogers Revived. Watch below to see how the two shows evolved.