If you're in the mood for shopping and good music, I will be playing at The Bazaar on Apricot and Lime on Thursday, February 21 from noon to 3. This gathering of eclectic artisans offers a bevy of wonderful gifts, clothes, and household decorations, mostly produced by local talent. If you haven't experienced it yet, this would be a great opportunity.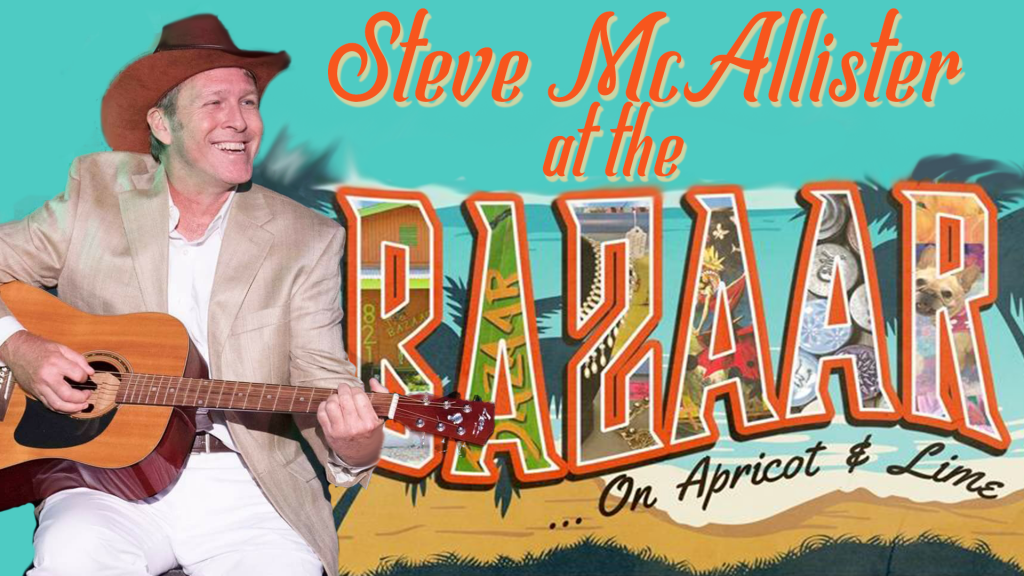 I will be playing an assortment of songs from The Cowboy Cabaret, and I will have my magic deck of cards on hand so you can select the songs you want to hear while you browse. The address is 821 Apricot Avenue in Sarasota, Florida. I hope to see you there.
Find and share the Facebook event here.