A year ago, I was preparing to ride my motorcycle to all 48 contiguous states. I left on June 4 and had my first (and so far only) accident on the ninth day in North Carolina. Thankfully, it was only a few miles from where I was going to visit some friends, and I had a few days of recovery at their place before a painful 300 mile ride to Kentucky and a nearly as painful performance 5 days after the accident at the PlayThink Festival, which was the impetus for the trip in the first place. But I had my guitar strapped to my motorcycle and played where I could.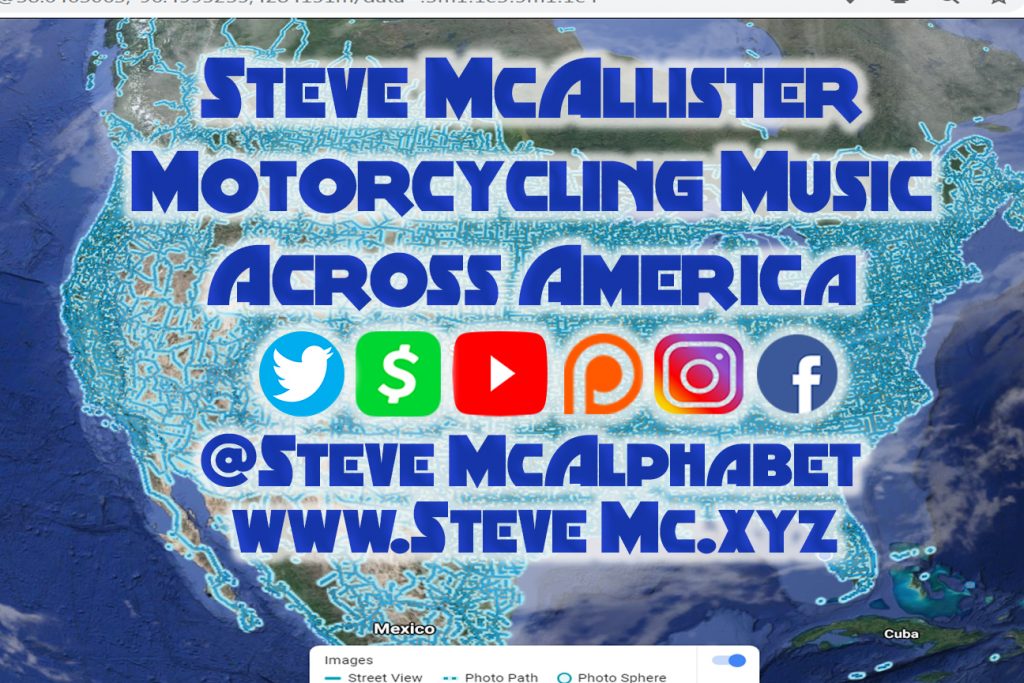 I hadn't really planned out any other gigs, but after having been a bicyclist in Sarasota for ten years, I really just wanted to ride and be out of the Florida summer heat for awhile. I did manage to schedule a performance in Nashville, however, riding around aimlessly, while quite fun, didn't make me feel very purposeful, and I figured I should go home to regroup and try again this year. I had weekly rehearsal with my band, and we had a few gigs, but just playing music still wasn't doing it for me.
After not performing my Will Rogers show for the last couple of years, I thought I should talk to Tammy, the owner of Discover Sarasota Tours where I guide the City, Tiki Trivia Trolley, Holly Jolly Trolley, and Irish Hooley Tours, about doing the Will Rogers tour, since he performed here in 1927. We scheduled a special engagement for the beginning of April, and I adapted the show for the tour to include stops at the Sarasota Opera House (where he performed), the Ca'd Zan (which he joked about John Ringling), St. Armands Circle (originally named Harding Circle for the only US president to not like Will Rogers), and a few other places. I also felt inspired to add in a few of my orignal songs and poems that resonated with Will's humor. While I didn't feel inclined to immediately schedule more trolley tours, I did feel that the added poems and songs brought a new dimension to the performance, and I wanted to do it again.
A friend suggested doing a Will Rogers tour, and the gears of my mind started turning. I mapped out about ten memorials to Will Rogers around the country and figured I could make the 8400 trip on the motorcycle for under 1000$. But I felt that booking the show as Will Rogers Revived, as I had been, could be challenging since, based on my experience, very few people know who Will Rogers was.
However, one historical fact that had been left from my performance was that Will had been nominated as the 1928 presidential candidate for the Anti-Bunk Party by Life magazine. Considering that he said his party was 100 years ahead of its time after getting no electoral votes, I figured it may be a good time to revisit that idea. Nevertheless, even if the Anti-Bunk Party was a legitimate political party, no third party can feasibly win a two party election.
That is what Will would call "bunk". Truthfully, since the last election offered Americans two choices that very few of them actually wanted (and the next one is shaping up to be the same way), it is truly time to get the bunk out. I think that a Ranked Choice Voting system, where people could vote for Americans instead of merely Democrats and Republicans, would be something that Will would get behind.
So I'm rebranding the show as Get The Bunk Out with the subtitle America Will Laugh Again. Other than the handful of songs and poems I added, the majority of the jokes made America laugh a century ago. I'm hopeful that this time, we actually get the joke and stop being the butt of it.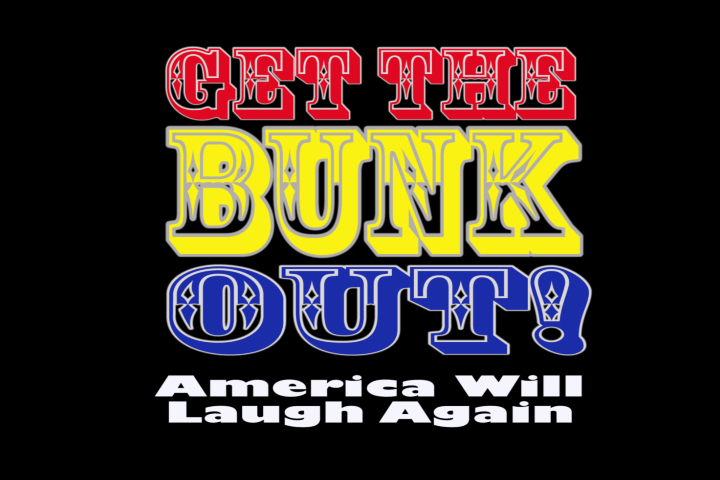 The "Get The Bunk Out" Tour 2022 will start on August 28 and culminate on November 4, Will Rogers' birthday, at his birthplace in Oklahoma. Please let me know if you'd like to book a performance. Be sure to check out the video below!