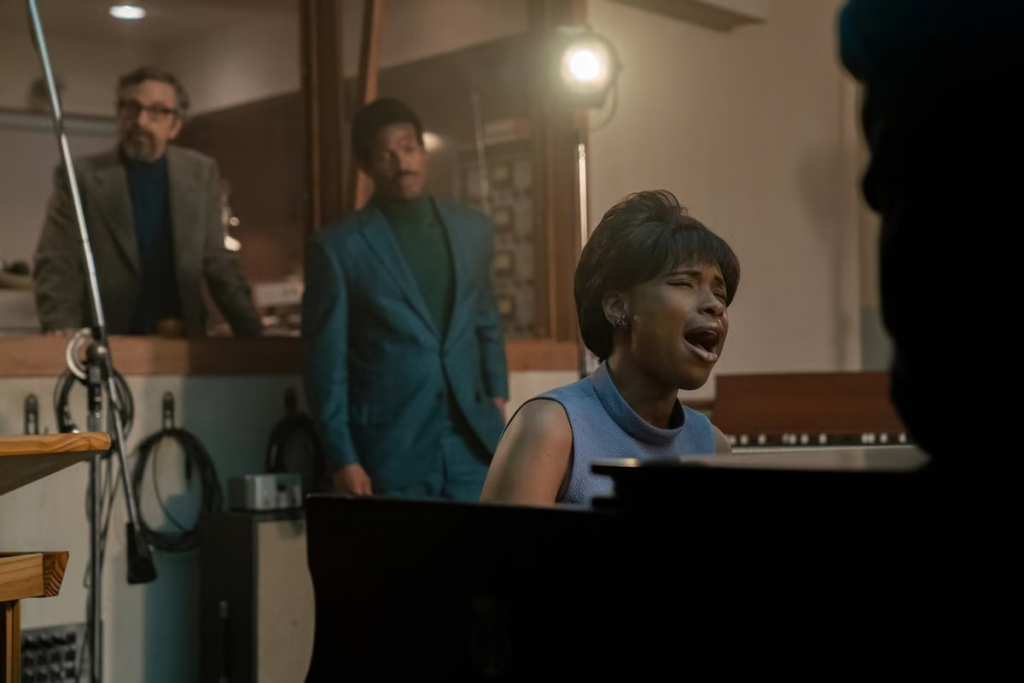 It is the third anniversary of Aretha Franklin's death, and I have just watched the film Respect, the biopic of her life. In the film, she was played by Jennifer Hudson, one of the finalists on American Idol, and I could not help but think of the recent tragedy that Syesha Mercado, her American Idol counterpart, is going through. While both Ms.Franklin and Ms Hudson have developed illustrious careers with their voices, Ms Mercado chose to focus her energies on being a mother, and recently those rights have been stripped from her.
The film touches on a little more than a decade of Miss Franklin's career, the most illustrious decade at that. It showcases her rise to fame, struggle with spousal abuse, and her imminent struggle with alcohol, as most musical biopics do. The film culminates in 1972, with Miss Franklin recording her "Amazing Grace" album, which she recorded with a church choir in order to kick her alcoholism with the help of her Lord and Savior, Jesus Christ. As she closes the film with a heart rending rendition of ""Amazing Grace", an out-of-focus, white Jesus looks on in the background as she gives her heart to the religion that was passed on to her people since the time of their enslavement by colonial Americans.
As Ms Franklin is moved to tears during rehearsal for her performance, there is a joke made about the movement of the spirit and how infrequently it seems to touch on emotionality in more Caucasian led congregations like Episcopalians, but, personally, as a recovering Baptist, I wish that the spirit could move beyond the confines of religion and offer greater freedom than what the slave masters' religion has offered.
Although Ms Franklin gave birth to five children, and a number of them were raised by family as she was out cultivating her career, the government never took any from her. Unfortunately, that is not the case for Syesha Mercado. Ten days after her second child was born, the state of Florida removed her daughter from Miss Mercado's custody, as they had her firstborn son 8 months prior.
I wanted to feel empowered by the film Respect. Instead, I felt sad. I was sad that it culminated in her honoring the religion of her slave masters at a time when the lead actress' counterpart was suffering because her children had been taken from her. It was a fine film, and touched on all of the tragic and high points that all musical biopics must, but, ultimately, largely due to the timing, for me, it was just a tragedy.
Miss Franklin indeed had an amazing voice, and I'm glad that the film touched on how she used it to help Dr King move forward on civil rights, but I can only wonder how she would use it now if she knew about Syesha's state of affairs, and how so many black women like her are having their children stripped from them.
I am sure that many will leave the theater in tears after watching Respect, as I did, but I wonder how many of those tears will be for the nostalgia of the Christian gospel and how many will be for the African Americans who still suffer due to inequality and racism. I applaud Miss Hudson for her immaculate performance, but I hope more attention is given to Miss Mercado and the plight she is facing as her children continue to be unjustly separated from her. I wish we as a society knew what Respect truly is.