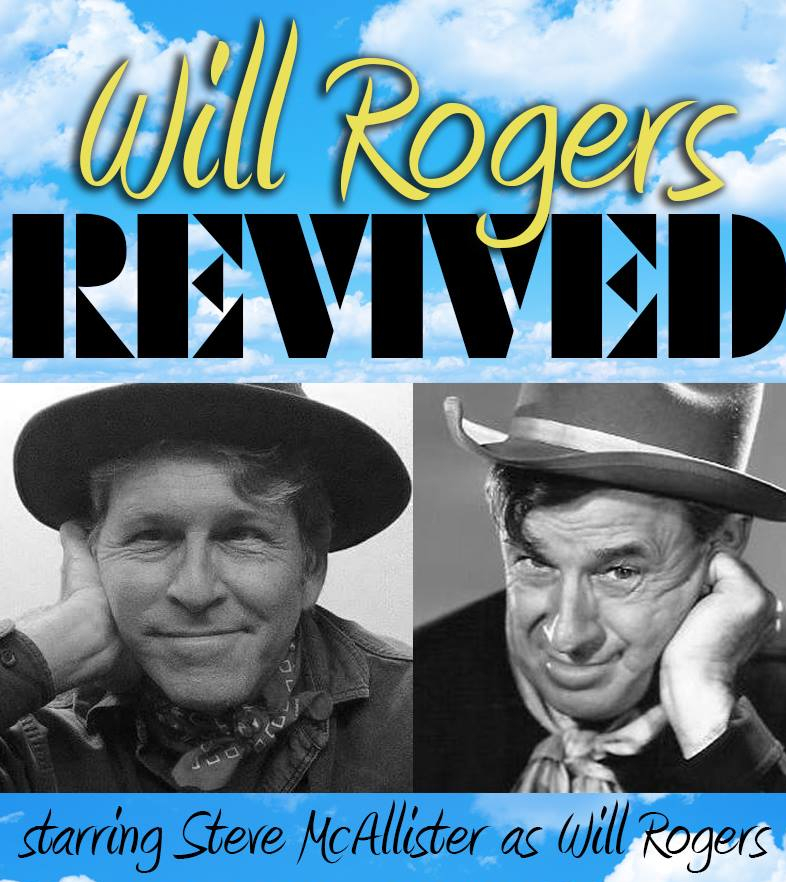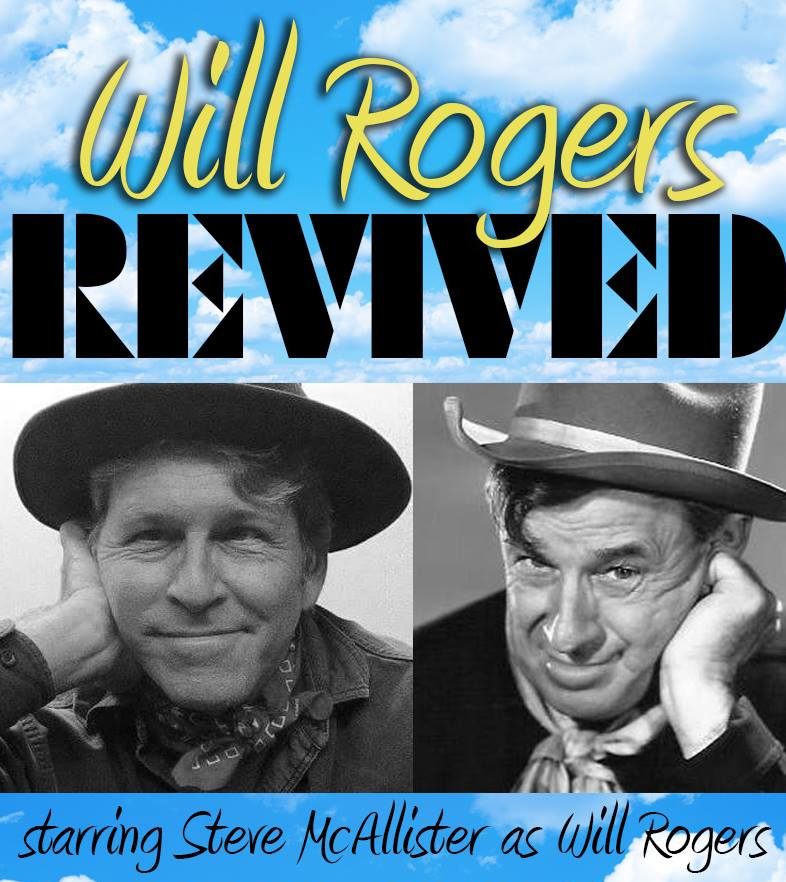 When I was first asked to read for Will Rogers in The Players' production of The Will Rogers Follies, I had little idea who the man was. I ran into artistic director Jeffery Kin at the Starlite when I was preparing for a performance of The Cowboy Cabaret, and after he suggested it, I sat at the bar and watched a video of Will on YouTube. Less than a minute into the 1931 speech, I knew I had to play the role.
As rehearsals went on, I went beyond the script to get a better feel for the man. No only did I watch what other video clips I could find to see his mannerisms and listen to audio clips to get his accent, but I also found myself reading his articles and autobiography because I genuinely loved what the man had to say. Halfway through the run of the show, I started grabbing every quote I could find and fashioning it into a monologue.
When Will performed on stage, it was usually in five minute increments, and he usually didn't know what he was going to say. He merely commented on whatever he had read in the newspaper that day. Other performers I've seen take on the role, like James Whitmore, have tended to take on that style and deliver Will's words in the same scattershot manner that Will did when he was making it up as he went along. However, considering the attention span of my generation (as well as my own attention span), I figured it would be a good idea to consolidate the ideas in order to create a more cohesive narrative.
Since this Friday marks my Longboat Key debut at 3pm at the Longboat Key Education Center, I'm also offering a special performance at the Novus House on Thursday night at 7pm. If you're not a Facebook user, and the links don't work for you, please email me at inkensoul@gmail.com for directions to the performances.
It is my hope to book more living room performances so if you can gather a dozen or so people in your home and ask them each for a love offering, I would love to come share this performance with you. Although these words were written almost a century ago, they are still incredibly relevant today. Let me know when you would like to book your performance. And, of course, I can also combine the performance with The Cowboy Cabaret to bring some music into the mix.
Since I haven't devoted years of my life to mastering the art of roping, I put together a video to show the man in action. Don't expect to see any of this at my performance. Just be prepared to laugh and think.