After my first night of camping and some time alone in nature, I was itching to get a few more miles under me. It wasn't long before I made my way to the Dixie Highway, US 1. It was a beautiful thing to first set my eyes on the Atlantic Ocean, and even more beautiful to cross over to the A1A and ride along the east coast beaches up to St. Augustine.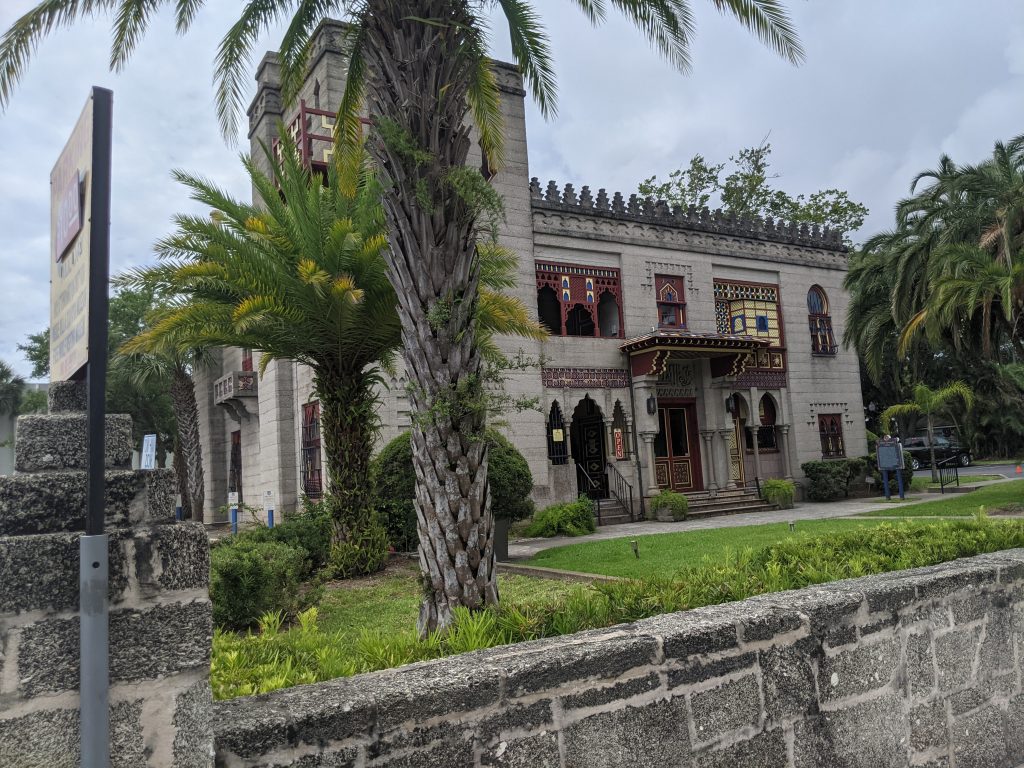 Of course, to get onto the barrier islands requires passage over some fairly high bridges, where winds whip harder and gusts really get going. Although the removal of the motorcycle cover from my baggage lessened it's effectiveness as a sail, I could certainly still feel the effects of the wind against the bike at that altitude. I must have crossed a dozen of those bridges in the few days on the east coast of Florida, and though part of me was inclined to just pull over to the side and curl up in a fetal position, I'm proud to say that each time, I braved the harsh winds and made it safely across.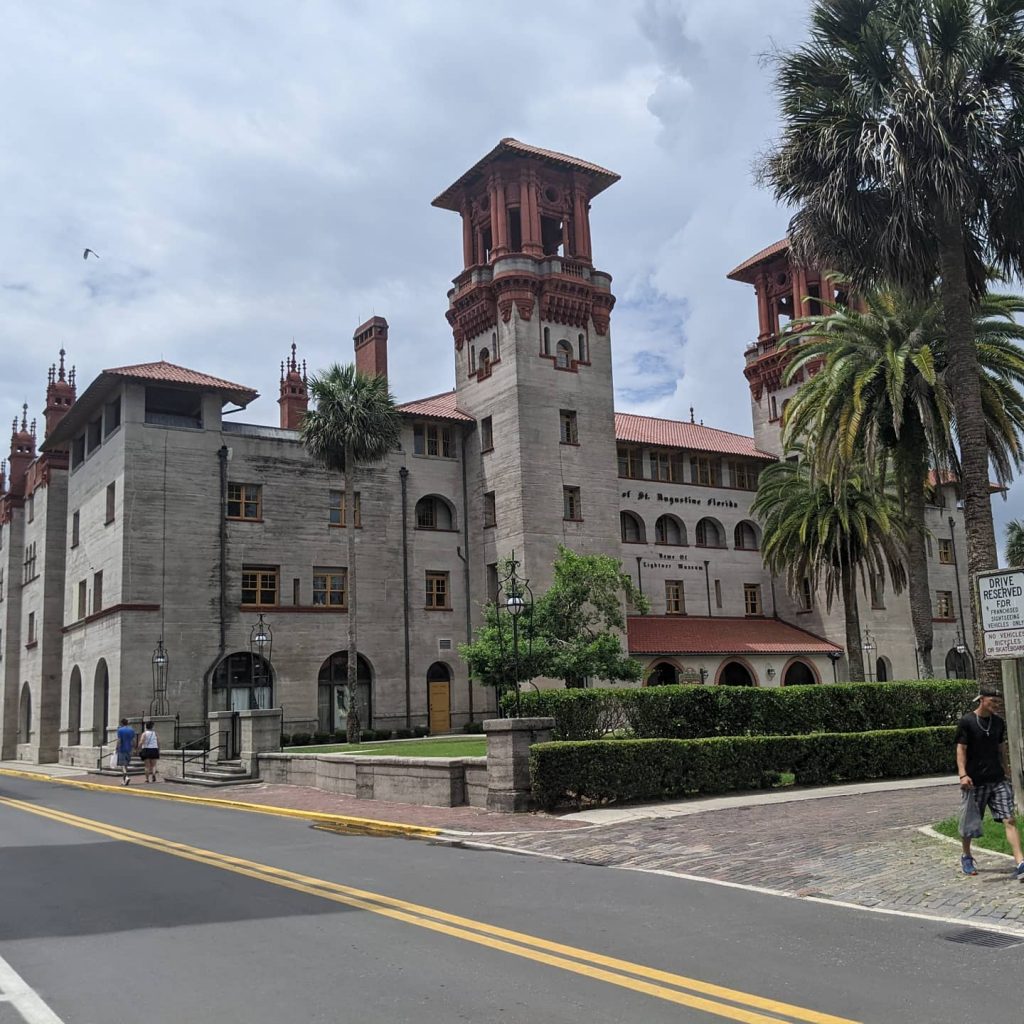 A few years ago, when I was living in a warehouse I called The Flow Factory, I signed up to be a host on couchsurfing.com. This allowed me to connect with people travelling through Sarasota and offer them shelter and be a tour guide in my hometown. Since I decided to travel, I've revisited the site and requested to stay with other people. My first host was a fashion photographer named Robert.
Most couchsurfing hosts are travellers themselves and prefer last minute arrangements over making commitments they'll have to live up to in the future. I touched base with Robert the day before arriving in St. Augustine, and he was more than happy to take me in for a couple of nights. He was an accomodating and amicable host, cooking up some hot dogs on the grill for dinner and sharing cigars on the patio afterward, where we swapped songs on our guitars and conversation on into the evening.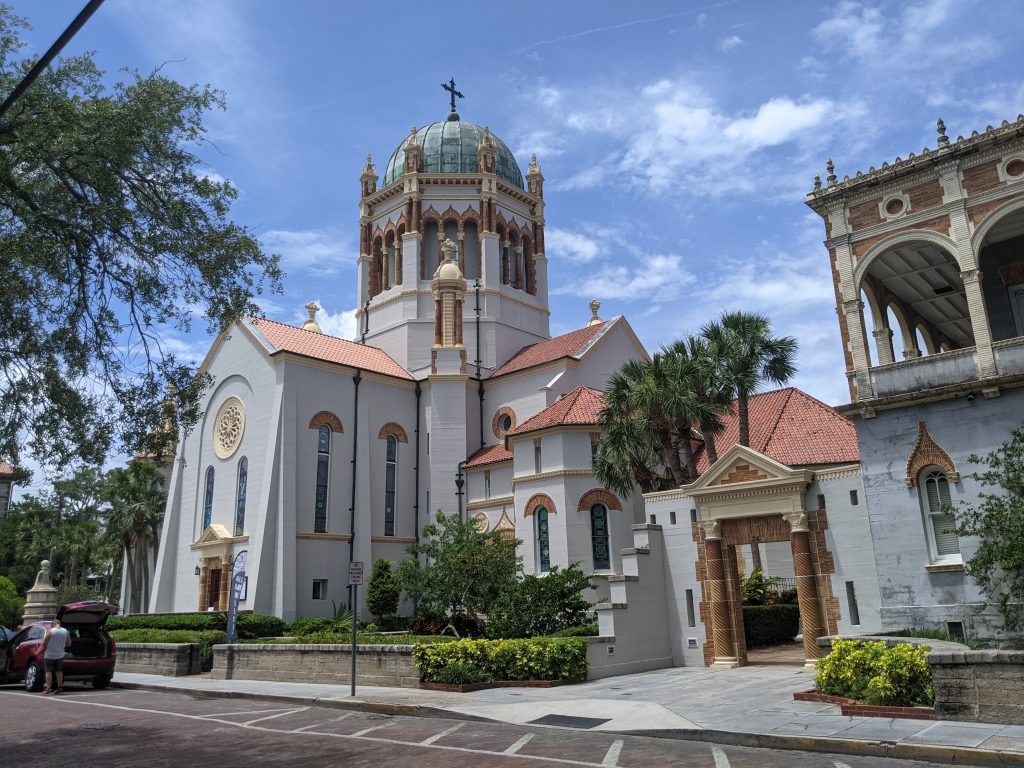 The next day, he pointed out some of the high points of St. Augustine on his computer, and I went to explore the city as he focused on getting some work done. I've been to St. Augustine in the past and recalled it as being quite beautiful, and I was glad to see that that hadn't changed. Parking, however, was a different story.
Due to the plethora of motorcycles in Florida, and the popularity of Bike Week in Daytona Beach, for most places along the east coast, it is largely advertised that bikers are welcome. That is not necessarily the case in St. Augustine. While many cities offer special parking for motorcycles, St. Augustine offered special parking only for scooters, threatening to ticket and tow motorcycles for parking there.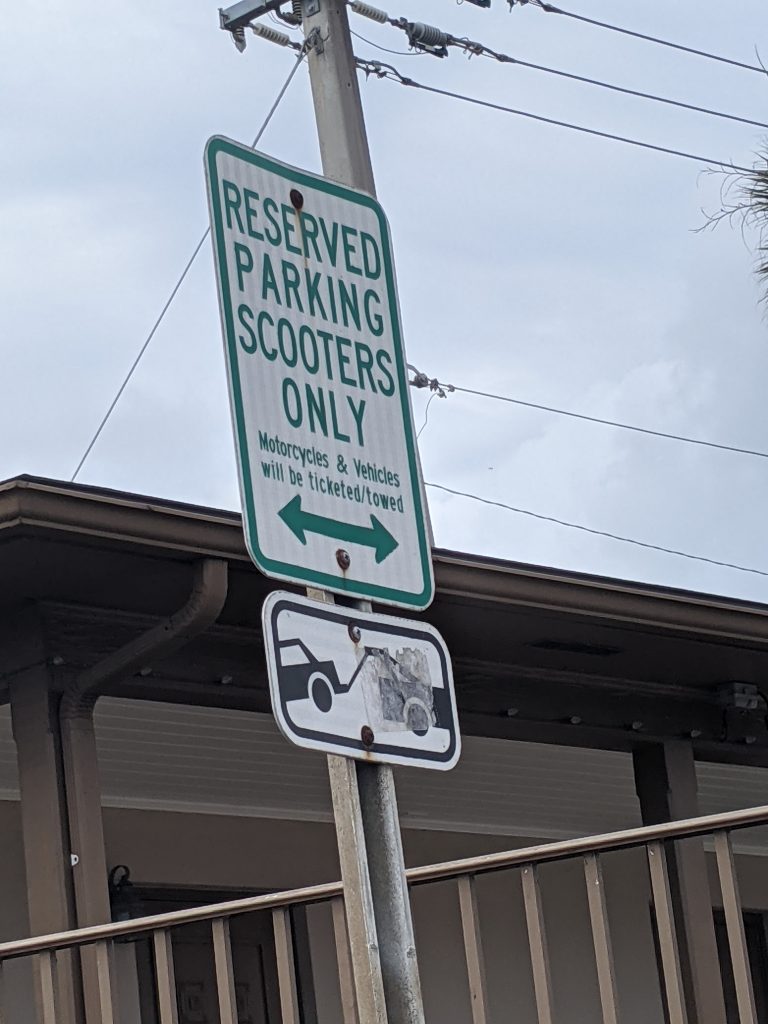 Feeling discriminated against and too frugal to spend 10$ for parking, I opted to just cruise around enjoying the architecture and scenery. Founded in 1565, St. Augustine claims the distinction of being the oldest established city in the U.S. Although it was filled with trolley tours, I was content to just ride around on Vivian taking in the splendor.
In the afternoon, I was glad to discover that the 8$ fee to get into Anastasia State Park was only 4$ for motorcycles, which for some reason was discounted to only 2$ for me. It didn't offer a lot in the way of riding, but it was a great spot to hang my hammock, rehearse my show, and take a nice siesta.
After more hot dogs, cigars, and stories with Robert that evening, I set out again in the morning, taking the A1A up the barrier islands through Jacksonville, catching the ferry across the St. John's River and past a number of other state parks, offering a truly glorious ride. Trying to get off of Amelia Island, I found myself stuck in two lanes of nearly immobile traffic. Sitting still on a motorcycle in black leather when the temperature is in the high eighties is a less than enjoyable experience, and I quietly begged for the traffic to move, to no avail.
Then, another rider passed by, riding between the cars, and I recalled how often I rode through such traffic in California. Granted, the Golden State passed their "white line law" in the Sixties at the height of motorcycle madness when bikes were made without radiators and were frequently overheating and breaking down on the highways. Although, I don't think Florida has such a law that allows motorcycles to ride the white line between cars, I've never been one to care much about the legality of my actions.
And while I know that the air conditioned drivers sitting in their parked cars may not be too fond of the entitlement in riding my way between them, I fortunately do not care about what may or may not piss them off when I'm sweating bullets in the hot sun. Weaving my way through over a mile of still traffic, I emerged on the other side, found my way to US 17, and left my home state of Florida for the first time in over six years.