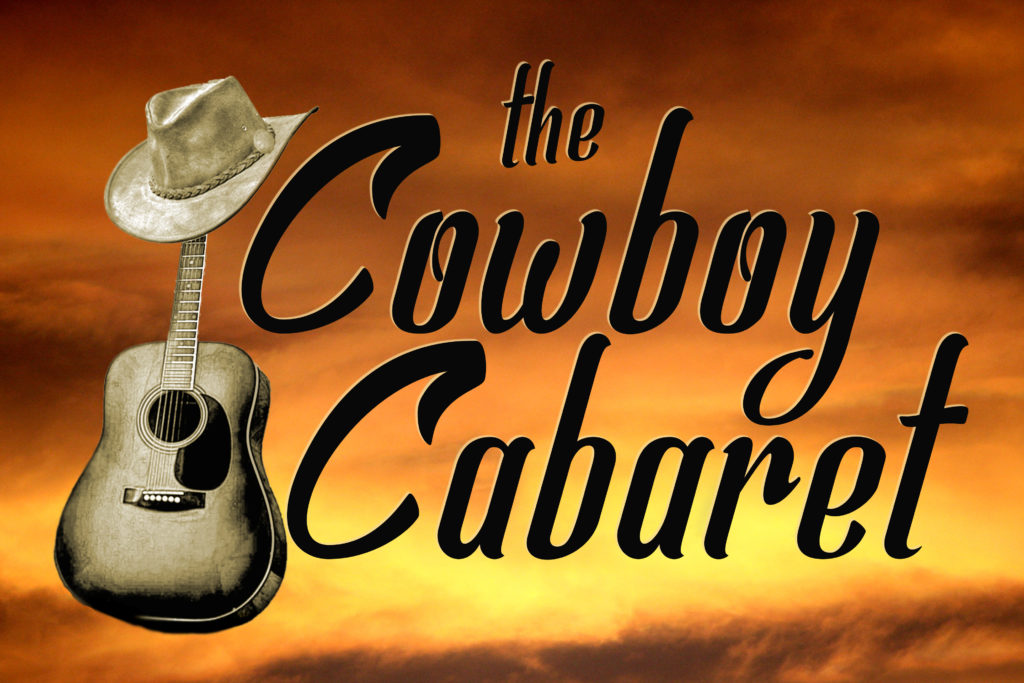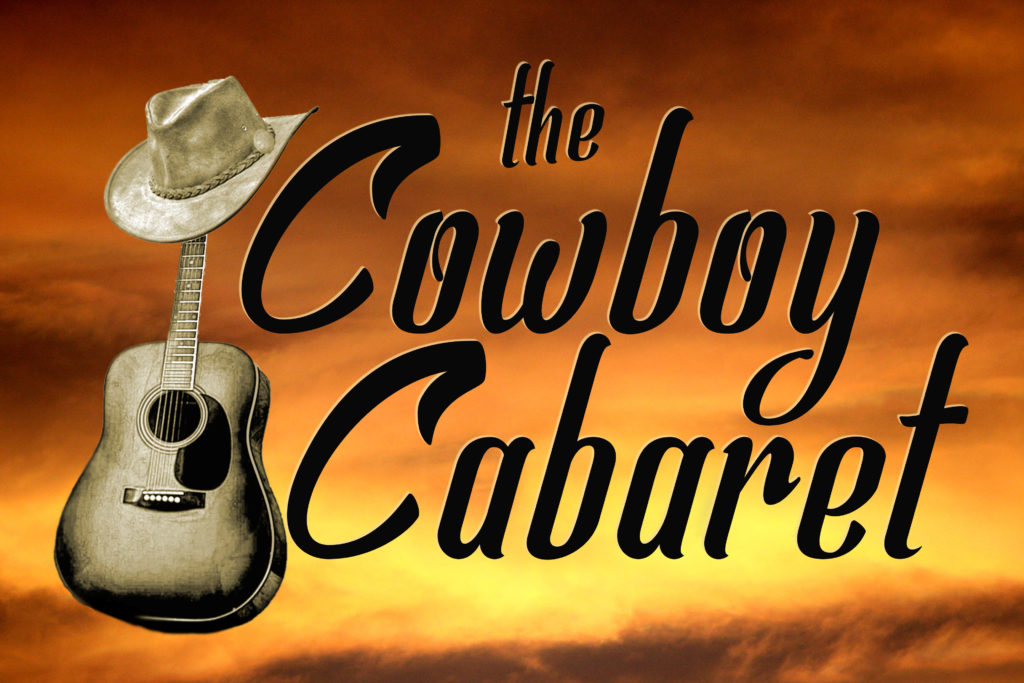 ---
The Cowboy Cabaret is a blend of poetry, comedy, music, and inspiration. The show includes an interactive component with the audience, allowing them to choose the songs, and the accompanying poems, stories, and anecdotes about "The Cowboy Way." The Cowboy Cabaret is interactive, entertaining, and good for the soul that seeks a rejuvenating and inspiring experience.
Watch the trailer below.
---
---
Each of the songs in The Cowboy Cabaret repertoire are printed on a custom deck of cards, and each of them has a predetermined poem, story, or anecdote. Audience members are selected to choose the songs that will be performed, resulting in a different show for every performance. With a diverse blend of popular, classic, and original songs, The Cowboy Cabaret asks audiences to take a break from the life that they know, to learn a little about the cowboy way of adventures and sunsets, and maybe even find some hope.
Watch the featurette below.
---
---
The Cowboy Cabaret can also be combined with Steve's other show, Will Rogers Revived. Watch below to see how the two shows evolved.
---
---
Watch this clip from a performance of The Cowboy Cabaret at Common Grounds Meeting Hall in Northport, Florida.
---
---
Book a performance of The Cowboy Cabaret or another of Steve's experiences in your home, meeting hall, or other gathering place.
---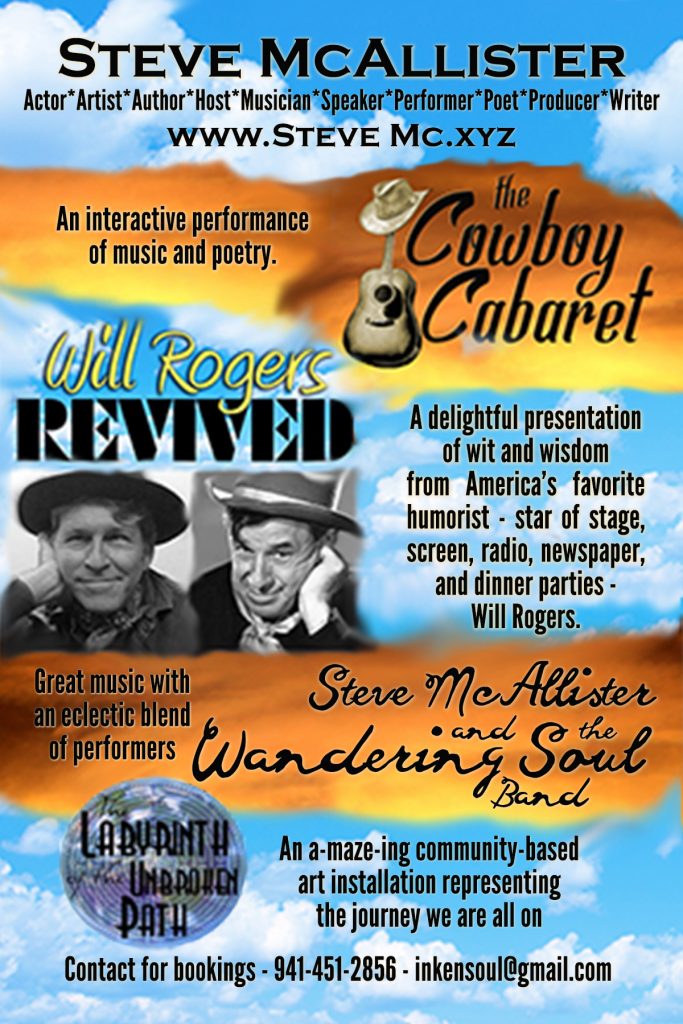 ---
Watch The Cowboy Cabaret on ABC7's Suncoast View
---