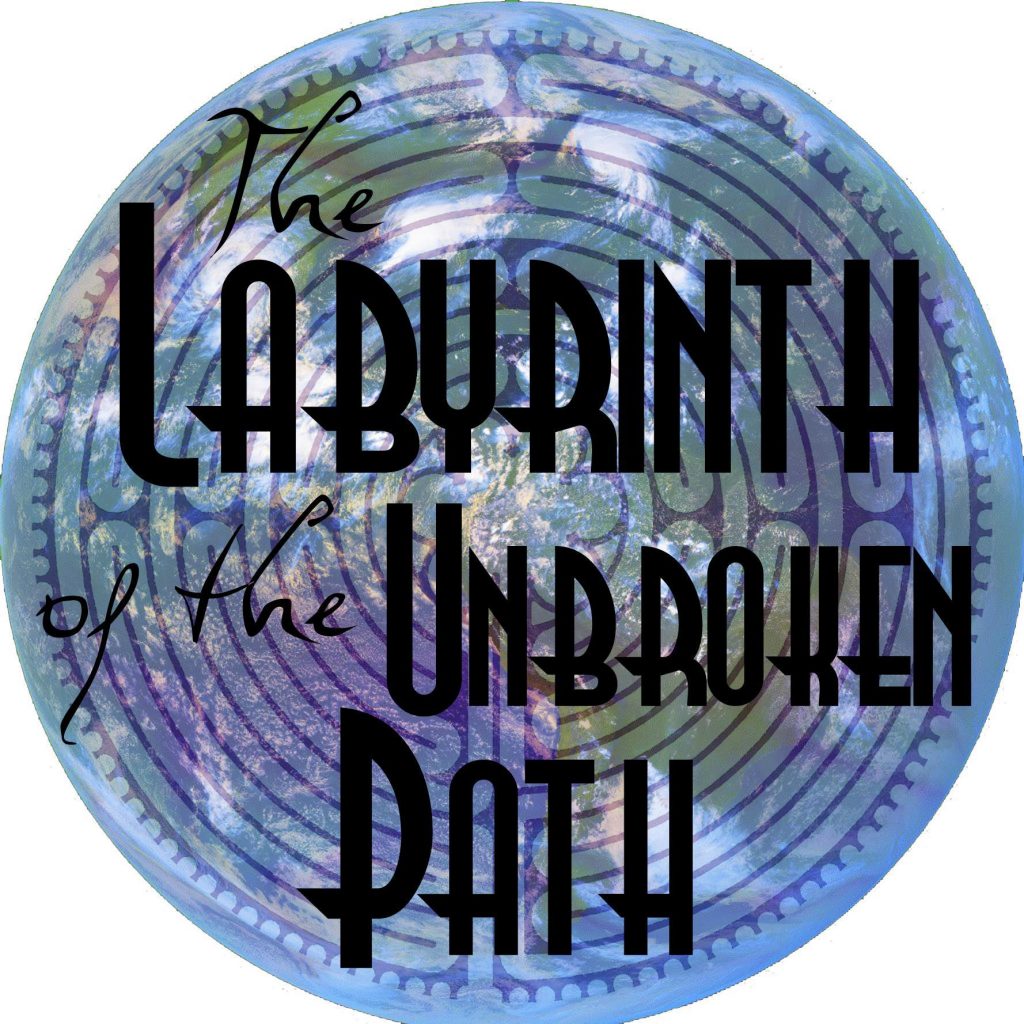 The Labyrinth of the Unbroken Path is a mobile, ever-evolving art gallery based on a variety of cultural paradigms and series of steps toward personal and community development. The first 40 steps, produced by Steve McAllister and a myriad of history's greatest thinkers, provide an experience for those that walk the path and an interesting opportunity for Artists. Between each step is space that is meant to be filled with the artistic interpretation of that particular point in the journey. Artists are encouraged to fill the gaps and offer their work for sale in a silent auction. The goal is for each installation of the Labyrinth to be a different portrait of the human experience.
The Labyrinth of the Unbroken Path made its debut at the ArtSlam Festival in downtown Bradenton, . The installation was comprised of 48 individual pieces developed by local artists Steve McAllister, Amy Kern, Chris McKenzie, Melina Economos, and Miranda Massey. Since then, the mobile gallery has been installed in various iterations at two more ArtSlams, TEDxSarasota, Harvey Milk Festival, Celebrate Wellness Fest, Sarasota Naturally, Step Up to Homelessness Ten Year Plan Launch, the Economics of Happiness Summit, First Presbyterian Church, Downtown Village in Gillespie Park, and Earthdance four years in a row. It has morphed slightly from festival to festival, offering a contemplative and inspiring respite from the crowds, music, noise, and fast pace of the festivals, as well as life in general.
The purpose of the Labyrinth of the Unbroken Path is to offer an experiential portrait of our collective traditions, cultures, and myths in order to celebrate our differences, our similarities, and the opportunities that lie therein. The initial installation included series and individual pieces inspired by the teachings of Joseph Campbell, Stephen Covey, Buddhism, Christianity, and more. Future installations are inviting artists to bring interpretations of their own life lessons and hero´s journey to the forefront of their art in order to inspire greater community interdependence and personal growth.
Presently, selections for Unbroken Path series include, but are not limited to, the 4 Noble Truths, don Miguel Ruiz´ 5 (or 4) Agreements, the 5 steps of the Romans Road, Erik Erikson´s 6 Stages of Development, the 7 steps to Maslow´s Hierarchy of Human Needs, the 7 Chakras, the 7 Days of Creation, the 8 (or 7) Habits of Highly Effective People, the 8 Beatitudes, the 8-fold Path of Righteousness, the 11 (or 9) Celestine Insights, the 11 steps of Joseph Campbell´s Hero´s Journey, the 12 Steps of Anonymous, David Hawkins´ 17 Stages of Consciousness, or the 22 cards of the Tarot´s Fool´s Journey.